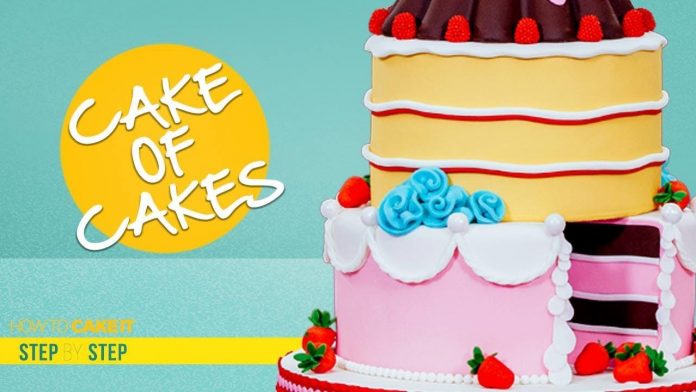 SUBSCRIBE & Click The Notification Bell For New Vids –
Need Birthday Cakes Ideas? Watch This!
Addicted To Chocolate?
Scroll down for all links related to this video!
On How To Cake It we make a lot of things out of CAKE! And we thought it would be ironic to make a CAKE out of every cake imaginable! We call it the CAKE OF CAKES — Link — Chocolate and vanilla cake? Check! Coconut Cake? Check! Slice of Cake? Check! Cupcake? Double check!! We can confidently say that this this is the ultimate cake and we show you how to cake it step by step in this video tutorial. With decadent chocolate, vanilla and coconut cake, layer with Italian buttercream and draped in sweet fondant details, this Cake Of Cakes is definitely worth trying. But don't take our word for it, try it for yourself. All the links are below.
If you love How To Cake It With Yolanda Gampp, you'll love this channel! Step by step instructions on making mind-blowing cakes are released EVERY THURSDAY, and new compilations of incredible cake creations are released EVERY SATURDAY.
If you are a cake artist or maker of mind-blowing edible creations we would love to feature your work! Email us at howtocakeit@gmail.com with pic or video of your cakes!
MORE RECIPES!
Ultimate Chocolate Cake Recipe –
Ultimate Vanilla Cake Recipe –
Coconut Cake Recipe –
Italian Meringue Buttercream Recipe –
Simple Syrup Bottle –
Conversation Hearts –
NEED SUPPLIES?
Check out our website for tons of great baking tools and fun items:
FOLLOW US:
Facebook –
Twitter –
Instagram –
Pinterest –
www.howtocakeit.com
#howtocakeit
howtocakeit@gmail.com
Organizer: CAKE EpisodesCAKE Episodes