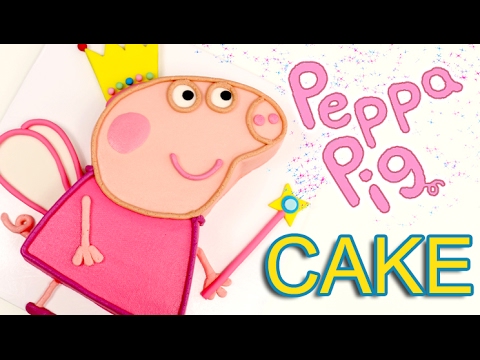 Making a PEPPA PIG CAKE dressed up for a Fancy Dress Party!
TOP 10 CRAZY CAKES –
SUBSCRIBE HERE:
As per your requests we made PEPPA!! You guys have requested this cake sooo much so this week we made a Peppa Pig all dressed up as a fairy princess on her way to a fancy dress party!
Vanessa from Cake Style's Peppa:
FOLLOW ME:
Instagram- www.instagram.com/theicingartist.laurie
Facebook-
Twitter- www.twitter.com/theicingartist
Pintrest- www.pintrest.com/theicingartist
Website- www.theicingartist.com
Useful links!
Vanilla pound cake recipe-
Buttercream Icing/frosting recipe-
Buttercream icing step by step video-
How to cover a cake in fondant video-
How to smooth ice a perfect buttercream cake video-
Vanilla Pound Cake Ingredients:
-box white cake mix
-1cup all-purpose flour
-1 cup granulated sugar
-3/4 tsp salt
-1 1/3 cup water
-1/8 cup vegetable oil
-2 tsp vanilla
-1 cup sour cream
-4 egg whites
Buttercream Icing Ingredients:
-1 cup butter (room temperature)
-1 tbs vanilla
-4 cups of icing sugar
-1/4 cup water
For detailed recipes go to
#NoCakeLimits
I love seeing pictures of your cakes and creations! Tag me on social media @theicingartist.laurie or email me at [email protected]