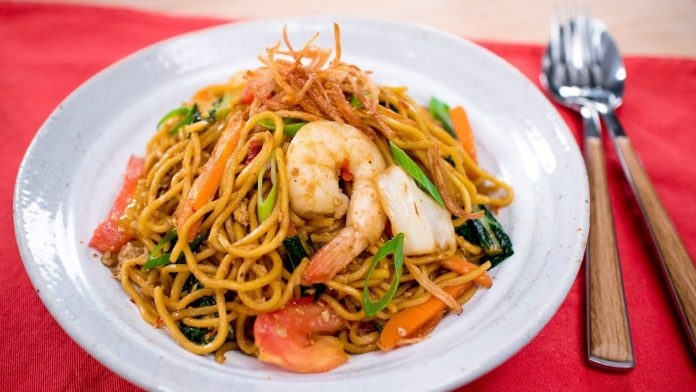 A classic indonesian dish that will please just about everyone in the family! Chewy egg noodles stir-fried in a sweet-salty sauce, with lot of crunchy veggies and juicy tomatoes. The sauce is the heart of this dish, but beyond that, you can add whatever meat or veggies you like! Omit the chilies if you're making it for kids, obviously, but you may want to add a bit of black pepper instead.
JOIN US ON PATREON FOR BONUS CONTENT:
MY KITCHEN TOOLS & INGREDIENTS:
WRITTEN RECIPE:
(Note: I'm consolidating all the recipes into one site, hot-thai-kitchen.com, to make it easier for people to find things.)
MY COOKBOOK:
CONNECT WITH ME!
—————-
About Pai:
Pailin "Pai" Chongchitnant is the author of the Hot Thai Kitchen cookbook, co-host of a Canadian TV series One World Kitchen on Gusto TV, and creator and host of the YouTube channel Pailin's Kitchen.
Pai was born and raised in southern Thailand where she spent much of her "playtime" in the kitchen. She traveled to Canada to study Nutritional Sciences at the University of British Columbia, and was later trained as a chef at Le Cordon Bleu culinary school in San Francisco.
After working in both Western and Thai professional kitchens, she decided that her passion really lies in educating and empowering others to cook at home via YouTube videos, her cookbook, and cooking classes. She currently lives in Vancouver, and goes to Thailand every year to visit her family. Visit her at