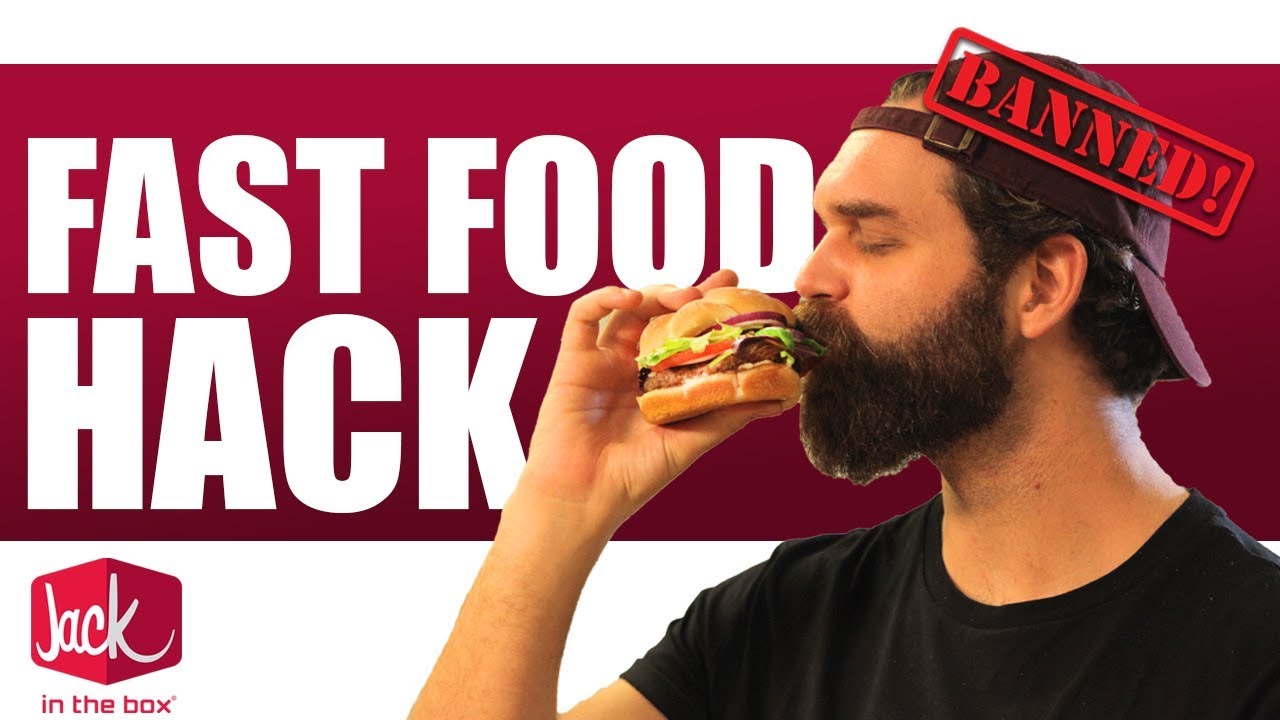 We flew down to San Diego to visit Jack in the Box's HQ to try their new Ribeye Burgers. Check out the video to see what side we created to pair with them! #JacksRibeyeBurger
Ingredients
1 Order of French fries
1 Order of Onion rings
1 Order of Curly fries
6 Monster tacos
1 Cup Cheese curds or cut up mozerrela cheese sticks
1 Cup of Brown Gravy
1 Order of chicken tenders
1 Pack of bacon
Vegetable oil for deep fry
Tools
1 Chef knife
1 Cutting board
1 mixing bowl
1 Frying pan
1 Oven tray
1 Small sauce pan
1 ladle
1 Wooden spoon/ Slotted spoon
Step 1
Bake or deep fry your curly fries, onion rings and french fries then mix together in a bowl.
Step 2
Use monster tacos as a barrier to keep all your fries secured and tight.
Step 3 optional
Cut bacon into bits and cook in a frying pan on medium heat for 10 to 15 mintues. Top fries with cooked bacon bits and cut up chicken tenders then top with hot sauce.
Step 4 optional
Warm gravy then ladle it on top of the French fries and sprinkle cheese curds and bacon bits to complete your one true pairing for the prime rib burger.
Check out Harley's Video Diaries –
We have a #YouTubeGaming Channel:
Follow the guys!
@harleyplays @princewallick @epicgrossguy @cooldan @itsmikesantos
LIKE/FAVORITE and SHARE for new meals every week!
Jack of all Sides – Epic Meal Time