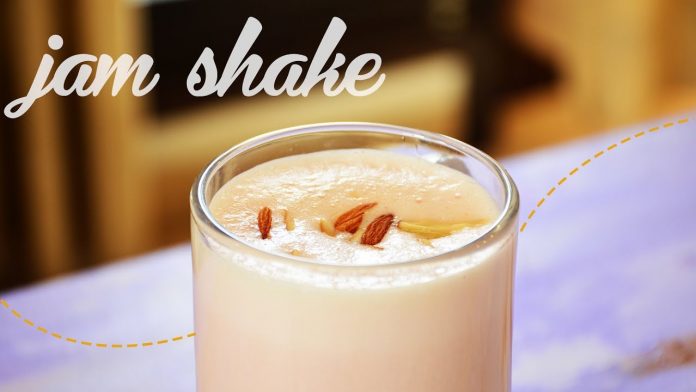 Email – mymasalabytes@gmail.com
Facebook –
Twitter –
Pinterest –
Google Plus –
instagram –
Quora –
Stumbleupon –
Blog Lovin –
Ingredients:
Banana- 1
Mixed Fruit Jam- 2 Tablespoon
Milk- 2 Glass (Chilled)
Almonds- 8
Instructions:
1. Take 3 Almonds and cut into thin slices.
2. Peel off rest of the Almonds after boiling.
3. Keep Aside
4.Set up the mixer and put Chilled Milk, Banana, Jam and peeled off Almonds and Blend.
5.Pour into Glass and garnish with Sliced Almonds.
6.Tasty Jam Shake is ready.