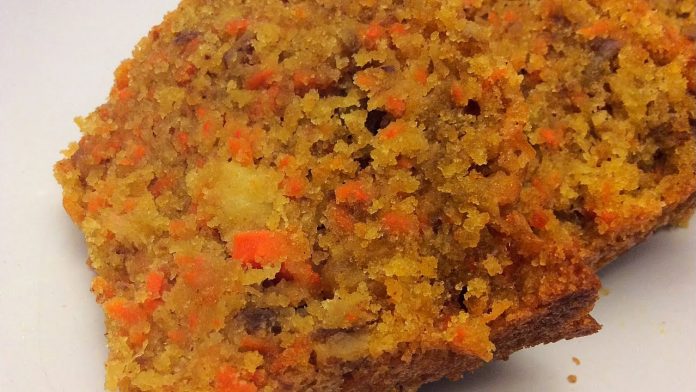 A Carrot Cake made from scratch: Mama's Carrot cake recipe is so moist and delicious! A Best Carrot Cake made with oil for an extremely moist cake. A carrot cake full of Pineapple, Chopped Pecans, Grated Carrots, Golden Raisins. It is so good you do not need frosting. Of course, you can make cream cheese buttercream to ice the cake with ? Thanks for watching and scroll down for the recipe! Please Like and Share Yall! This is a family favorite for sure! And oh so easy to make.
Here is a link for signed copy of my COOKBOOK!
Here is a link to our cookbook at publishers
Items we used in this "how to" video tutorial:
Items we used in this "how to" video tutorial:
Stand Mixer:
Spatula:
Spatula:
Measuring Scoop Set:
Measuring Scoop Set-Stainless:
Measuring Spoon Set:
Glass Liquid Measuring Cup:
Food Storage Containers:
Food Storage Container Lids:
Washcloths:
Glass Mixing Bowls:
8" Cake Pans:
9" Cake Pans:
4.5" Icing spatula:
Pecan Chips:
Pecans (shelled):
Baking spray:
Canola Oil:
Vanilla Extract:
Mexican Vanilla:
My Favorite Carrot Cake
1 3/4 CUP SUGAR
4 EGGS
2 TSP. VANILLA
1 1/2 CUP COOKING OIL
1/2 TSP. CINNAMON
1/2 TSP. GROUND GINGER
¼ TSP. SALT
2 1/4 CUP SELF-RISING FLOUR
1 CUP CHOPPED PECANS
1 LB. CARROTS (PEELED & GRATED)
1/2 CUP CRUSHED PINEAPPLE DRAINED
1/2 CUP GOLDEN RAISINS
In a bowl combine sugar, eggs and vanilla and mix well. Add the cooking oil and spices. Add the flour and mix until blended. Add the pecans, carrots, pineapple and raisins. Mix on medium speed for 1 minute after adding all ingredients. Pour into 2 well-greased 9" round cake layers. Bake at 325 degrees until golden brown and set. About 1 hour. Remove from oven and place on wire racks to cool. Cool 15 minutes before flipping out onto parchment paper. Ice with Cream Cheese Buttercream Icing if desired. ?
FOR LOWER CALORIE RECIPE: Bake in a Large Loaf Pan , you can fill cake up to 1/2 inch from top of baking pan (cake will not rise a lot). Bake and serve like pound cake. It is delicious and makes a great crunchy top!