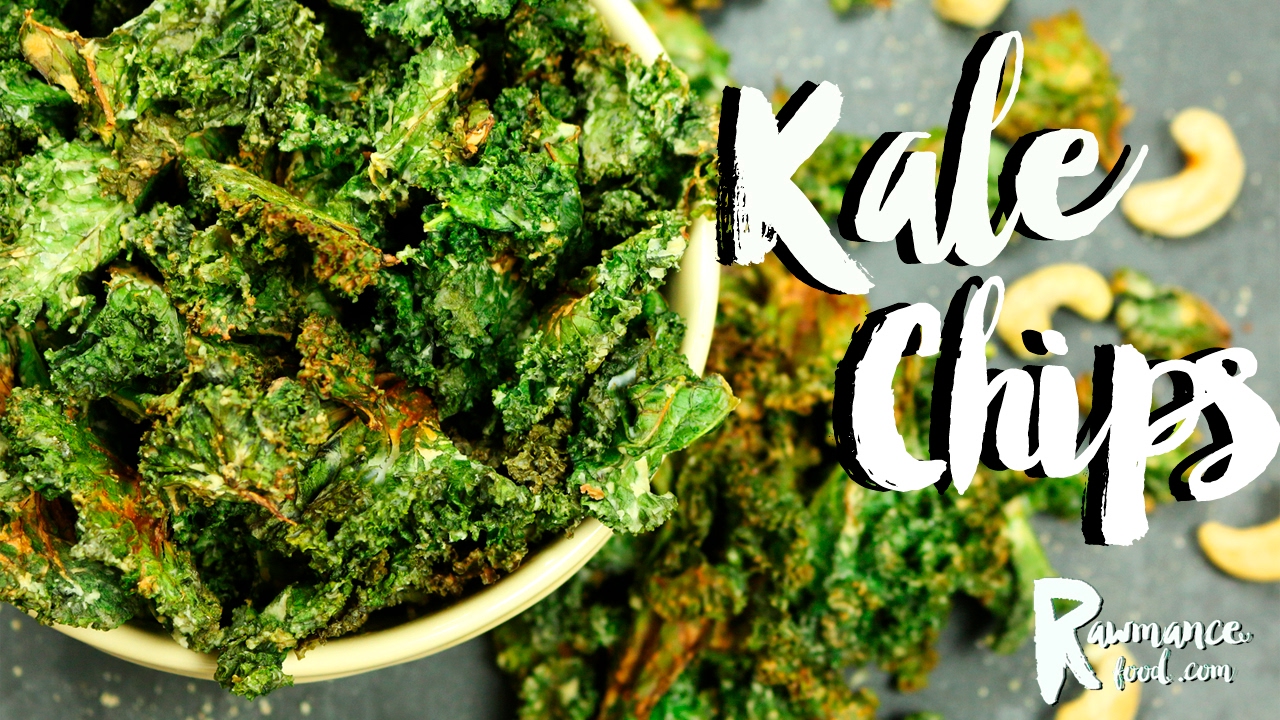 Kale is a wonderful superfood with plenty of benefits; full of vitamins and minerals that makes it one of the healthiest and nutritious food ever!
We love transforming it in a kind of healthy and crispy chips and eating it alongside our delicious No Meat Burger for a vegan "fast-food" snack.
Let's see how to make these kale chips step by step.
Don't forget to LIKE and COMMENT down below if this video added you any value.
THANKS!
SUBSCRIBE for new videos every Saturday!
____________________________
KALE CHIPS
INGREDIENTS:
1/2 bunch Kale
1 cup Cashew
1/4 cup Lemon Juice
1 cup Water
4 Garlic cloves
Salt and White Pepper at taste
PROCEDURE:
– Soak the cashew for about 2 hours
Liquefy all the ingredients, except the Kale
Reserve
Wash and remove the Kale stems
Cut it in small pieces and remove all the water you can from the leaves
Add the cashew dough to the Kale leaves and mix it with your hands
Put it in a preheated oven at 100 150 ºC between 10 to 15 minutes
The temperature may vary according to each oven. If you have a convection oven (with a fan on the back) you need to put it less time and at a lower temperature
The leaves must be well separated from each other and in small portions so that they may cook better
When the cooking time is up, remove the tray from the oven and reserve the pieces that are already crunchy, and put back in the oven those are still not
When one of the trays are ready we can start the next one
Enjoy!
Bon Appétit!
____________________________
WHERE CAN YOU FIND ME:
FACEBOOK
TWITTER
INSTAGRAM
PINTEREST
____________________________
OTHER VIDEOS YOU MIGHT LIKE:
– HOW TO MAKE VEGAN HAM | Gluten-Free Christmas Recipe:
– CELERY WRAP GLUTEN-FREE | Easy Vegan Recipe:
– HOW TO MAKE REJUVELAC | The Secret to Make Vegan Cheese:
– VEGAN BLUEBERRY PANCAKES | Gluten Free & No Eggs Recipe:
– HOW TO MAKE VEGAN BROWNIES | Chocolate Disaster:
– VEGAN CHOCOLATE GRANOLA | How to Make It Crunchy: