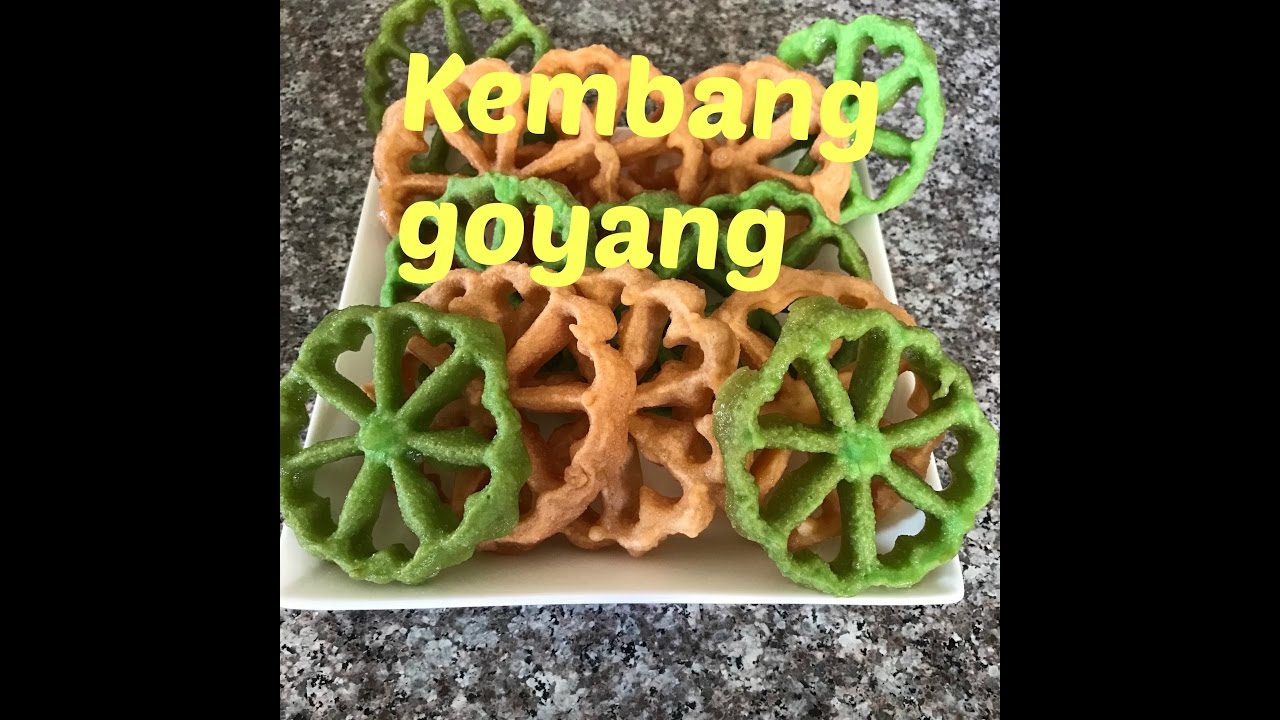 Happy New Year 2017.
This is the first of many more videos to come in this channel!
Request any recipes in the comments section!
Kembang goyang mold/ cetakan:
More videos:
♥ Pandan Juice/ pandan extract ♥
♥ Lidah Kucing Recipe ♥
♥ Telur Gabus recipe ♥
♥ Brownies kukus recipe ♥
♥ Lapis Sagu♥
For today's video, we are making kembang goyang.
You need:
– 100 g of rice flour
– 150 ml of coconut milk (5/8 cup)
– 1 egg
– 3 tablespoon of powdered sugar
– 1/4 tsp of salt
– 1 tsp of vanilla extract or vanilla powder.
– Use pandan flavoring or green food coloring for green colored one.
Tools you need:
– Sieve
– Whisk
– Kembang goyang mold
– Tongs
– Put paper towel on top of a tray to drain excess oil when fry.
– Turn on the flame and put kembang goyang mold inside the oil while the oil heats up.
Lets get started:
– Wet: Add egg , vanilla extract into coconut milk, stir to combine
– Dry: Add salt, powdered sugar into flour, stir until combine.
– Pour the wet mixture into the dry a little bit at time, until mixture is soft, shiny, and liquid like.
*FOR GREEN COLORED KEMBANG GOYANG, THE ONLY ADDITIONAL STEPS ARE TO ADD GREEN FOOD COLORING!
Make sure oil and mold are hot before frying,
– Dip the mold into batter (green or white), put in the oil, hold for 2 seconds and shake shake shake until the batter comes off.
*if the batter is hard to be removed from the mold, use tongs or gently shake shake shake and pull the mold in upward motion.
*Use this technique to fry the whole batch
Like this video, and click the subscribe button!
– Small Kitchen