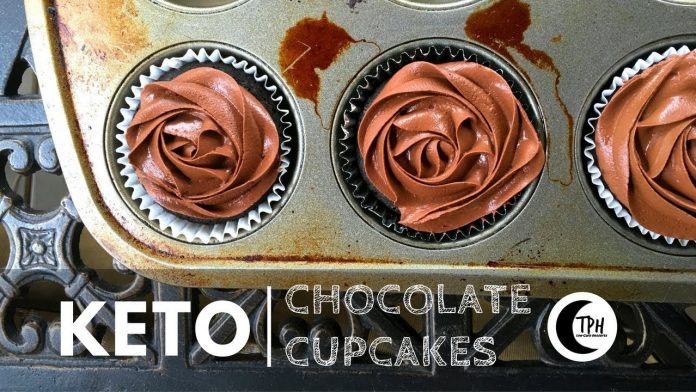 -FULL RECIPE:
-MACROS for 1 serving (1 cupcake or 1 slice, no frosting):
160kcal / 2g net carbs / 0g sugar / 16g fat / 6g protein
(These were calculated for this recipe made without xylitol, but adding xylitol will improve the texture and moistness of the cake. )
-UPDATED RECIPE
This recipe is very similar to my previous keto chocolate cake recipe, but with a few small tweaks and it turns out I had the yield off by a lot (sorry guys, made that one back before I was experienced with all this), so it turns out the macros look a lot better with this new recipe!
-KETO CHOCOLATE FROSTING:
I used one of my three favorite keto truffle filling recipe for this chocolate frosting, check out the truffle recipes here (I used the most dense filling since it holds its shape at room temperature):
-KETO CHOCOLATE PUDDING:
-HOW TO PREP A LAYERED CAKE:
–
FREE KETO DESSERT eBOOK:
KETO CAKE RECIPES:
KETO SPRING DESSERTS:
~~~~~~~~~~~~~~~~~~~~~~~~~~~~~~~~~~~~~
SUPPORT ME ON PATREON:
ABOUT KETO INGREDIENTS:
——————————————————————————————
BLURRY VIDEO?
Go to the lower right-hand side of the video, click on the settings button (gear symbol), adjust to 720 or higher, let it re-load, and you're all set.
~~~~~~~~~~~~~~~~~~~~~~~~~~~~~~~~~~~~~~~~~~
SOCIALS:
———————————————————————————————-
MUSIC:
Birocratic – Sleepyface
Download:
Artists:
Approved for YouTube use by Chillhop Records:
~~~~~~~~~~~~~~~~~~~~~~~~~~~~~~~~~~~~~~~~~
This video was shot on a Nikon D5300. Edited on iMovie + Fotor.
********
Thanks to the following Patreon supporters whose monthly donations help keep this channel running and ensure that these recipes remain free for all to access:
Mr. & Mrs. Tyson
Mr. Jaffar
Join them in supporting TPH here: