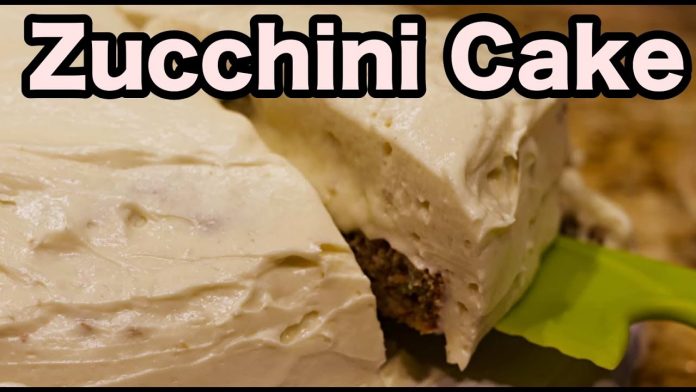 If you are search for some low carb, keto friendly food ideas, then you have come to the right place. Check out this Keto Zucchini Cake recipe that will please your guests.
KETO ZUCCHINI CAKE RECIPE
Cream Cheese Frosting Nutrition Facts
Cream Cheese Frosting Nutrition Facts
[Frosting]
Ingredients:
8 Ounces of Cream Cheese (Softened)
4 Ounces of Salted Butter (Softened)
1 Teaspoon Vanilla Flavoring
1 Cup Lakanto Monkfruit Sweetener
Instructions:
Place all ingredients into a bowl and mix for a few minutes with a hand mixer until well blended. It's that easy, you can even go ahead and make this frosting recipe on its own from time to time when your fat intake is down for the day. You'll feel like you're having a cheat day!
Zucchini Cake Nutrition Label
Zucchini Cake Nutrition Facts (Without Frosting)
[Zucchini Cake] Single Layer – Double the Recipe to Make a Two-Layer Cake
Ingredients:
1/2 Large Zucchini
1/3 Cup Coconut Flour
1 Teaspoon Baking Powder
3/4 Teaspoon Cinnamon
1/4 Teaspoon Ginger
Pinch of Nutmeg
1/4 Teaspoon Salt
1 Teaspoon Vanilla Flavoring
5 Large Eggs
1/3 Cup Crushed Walnuts
3/4 Cup Lakanto Golden Monkfruit Sweetener
1/4 Cup Lakanto Monkfruit Sweetener
1/4 to 1/2 Cup Coconut Oil
Instructions:
Combine All of the DRY ingredients in a Large Mixing Bowl and stir together to get them evenly distributed.
Add in the Coconut Oil, Vanilla Flavoring, and Eggs and blend together for a few minutes with a Hand Mixer.
After mixing the other ingredients together, grate or shred the zucchini and add that to the batter and mix again with the Hand Mixer.
Pre-Heat Oven to 350*F
Grease a 9″ Cake Pan or other suitable pan, depending on your intended use for the cake.
Pour ingredients into the cake pan and make sure that they are spread out evenly.
Bake for approximately 25-30 minutes (depends on altitude, etc). Pay extra close attention to it after the 20 minute mark to make sure that you take it out when it reached your desired consistency. Don't take it out too early though, so make sure it isn't runny in the middle.
Set the cake on the counter to cool for about 15 minutes before attempting to remove it from the pan.
After the cake has cooled a little carefully tip the cake upside down to get it out of the pan.
If you choose to Ice the cake, wait for the cake to cool closer to room temperature before spreading the frosting, otherwise the warm cake will melt the frosting. While that does taste delicious to eat the cake right away with warm cake and melted frosting, it doesn't photograph well. We opted to rush our cake in the video and pictures because we wanted to eat it that night. You will need to refrigerate any uneaten cake within about 2 hours, and simply cut off your slices the next day and warm them up a little to soften the cake and frosting.
A NOTE ABOUT MONKFRUIT SWEETENER: Monkfruit Sweetener contains no net carbohydrates and has zero calories, yet you will see a number of Erythritol listed on its nutrition label under carbohydrates. It is commonly accepted to have amounts of Erythritol in your Keto or Low Carb Diet.