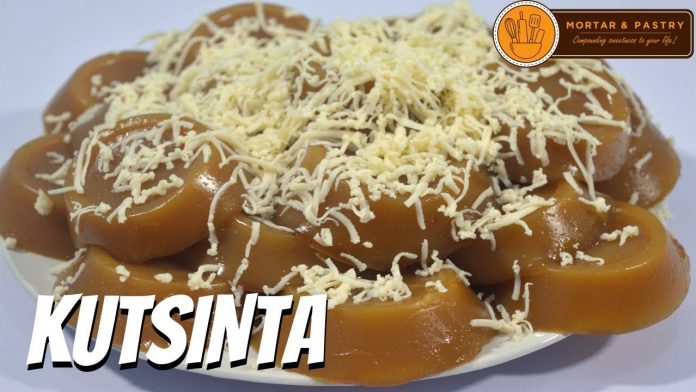 Kutsinta Recipe
Ingredients:
1 cup all purpose flour
1 cup cassava flour
1 cup brown sugar
3 cups water
1 teaspoon lye water
2 tablespoons annatto extract (atsuete)
Cheese or grated coconut for topping
Oil for brushing molds
• You may use darker type of brown sugar for deeper color
• Add more or less of atsuete for the orange color
• You may want to cover the lid of your steamer with cloth to prevent condensation and water falling onto your kutsinta
• Once the mixture is ready make sure to work fast and set it on fire before the cassava starch settles at the bottom of the molds. You may end up with hard bottom and softer top if this happens
• I used bigger molds and steamed them for 40 minutes over medium high heat. You can steam them for about 20-25 minutes if you use smaller ones or just until firm
We would love to see your works! Please tag us on Instagram and Facebook @mortarandpastry or use the hashtag mortarandpastry and show us your creations!
LIKE, COMMENT, SHARE & SUBSCRIBE!
LET'S CONNECT!
SUBSCRIBE TO OUR CHANNEL:
FACEBOOK:
INSTAGRAM:
CHECKOUT SOME MORE M&P RECIPES!
Trending NO BAKE CHOCOLATE DREAM CAKE!
Trending MILO CAKE!
MILO ICE CREAM RECIPE:
CONDENSED MILK BUTTERCREAM RECIPE:
BOILED ICING:
NO BAKE YEMA CAKE RECIPE:
MINI CHEESECAKE RECIPE:
BLACK FOREST CAKE FLOAT RECIPE:
MUSIC:
• Payday
• Parkside