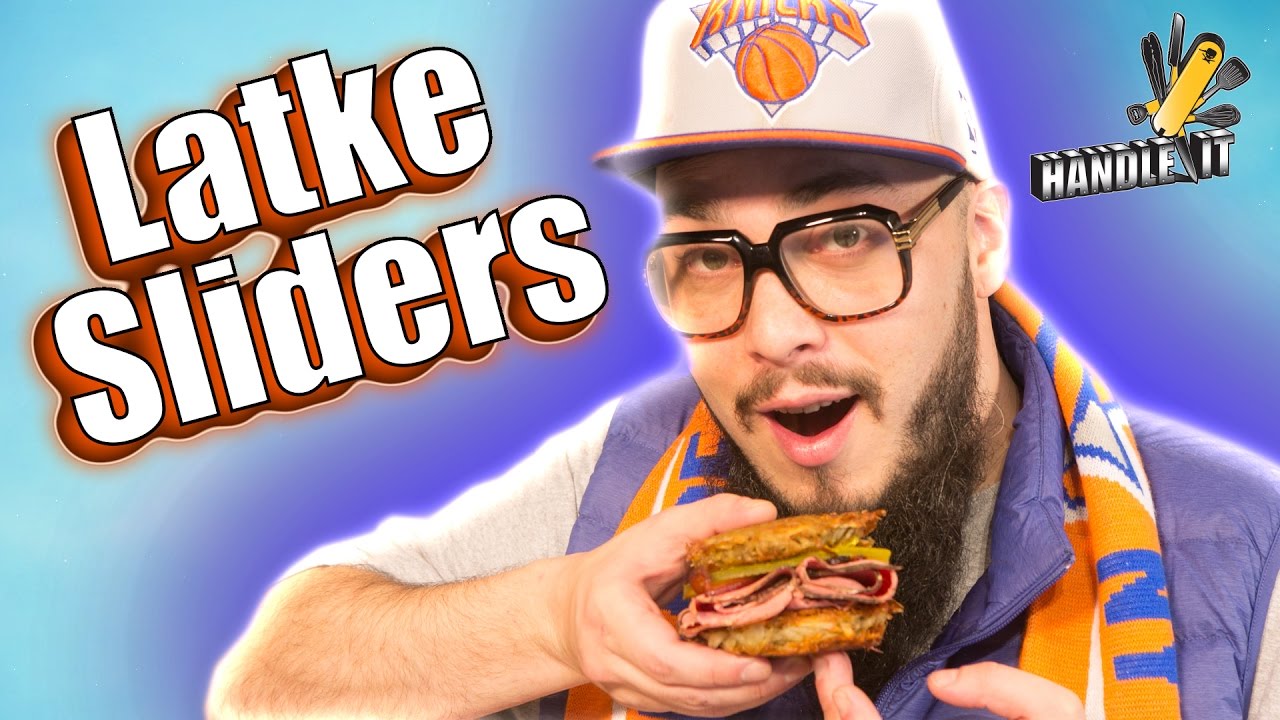 Lemme Kno teaches you how to make a delicious Jewish cuisine delicacy! The Latke Slider, which is a must for all smoked meat fans!
Ingredients:
3 Idaho potatoes
1/2 LB of Smoked meat
10 Sliced pickles
Mustard
Horse radish
1 Cup of vegetable oil
1 Pack of bacon
2 Eggs
Cheese (optional)
salt and pepper to season
Tools:
1 Shredder/Grater
1 Chef knife
1 Cutting board
1 Frying pan
1 Mixing bowl
Paper towel
Step 1
Cook a tray of bacon in the oven at 375 degrees Fahrenheit for 15 to 20 minutes.
Step 2
Skin and Shred potatoes with a grater. Once potatoes are shredded remove as much water from them by compressing them with your hands, and then placing them on a tray lined with paper towel to absorb more the water.
Step 3
In a mixing bowl, add shredded potatoes, and 1 egg, then season with salt and pepper, and mix well. Once mixed begin forming small patty shaped buns with hands keeping them tight.
Step 4
Heat vegetable oil in a frying pan then begin to shallow fry the latkes. Be sure not to over crowd the pan to prevent the oil from cooling, and splash damage.
Step 5 Build
Use the latkes as buns and dress your latke sliders with Mustard, horse radish, pickles, smoked meat and bacon.
Check out Harley's Video Diaries –
We have a #YouTubeGaming Channel:
LIKE/FAVORITE and SHARE for new meals every week!
And order the COOKBOOK from any of these links:
Amazon: …
B&N: -…
BAM: …
iBooks: …
Need tools to cook with? Order the cooking arsenal:
Latke Sliders – Handle It