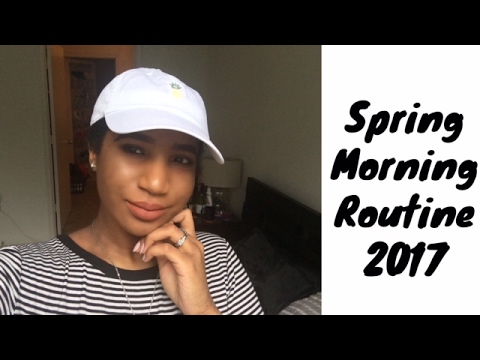 Hi guys! I wanted to share my quick routine for the mornings lately. I will be doing a part 2 soon of how I actually get ready for the day 🙂
GREEN SMOOTHIE RECIPE 🍌
Frozen bananas – however many you like
1 TSP Spirulina powder
1 TSP barley grass juice powder
2 TBSP raw cacao powder
2 TBSP flaxseeds
1 TBSP chia seeds
Plant based milk + water
SUPERFOODS BENEFITS
SPIRULINA: detoxes heavy metals, boosts energy and immune system, helps prevent cancer, high-quality protein, filled with tons of vitamins and minerals.
BARLEY GRASS JUICE POWDER: contains chlorophyll which rids the intestines of stored toxins, filled with vitamins and minerals, alkalinizes the body, relieves constipation, aids digestion, improves nail, hair and skin health.
FLAXSEEDS: omega-3 essential fatty acids ( the good fats 😀 , high in fiber, healthy skin and hair (sense a pattern? lol), high in antioxidants
CACAO POWDER: my favorite superfood because it tastes like chocolate! It is the purest and healthiest form of chocolate, enhances mood, boosts energy, high in magnesium, iron and antioxidants
CHIA SEEDS: high in fiber, filled with protein, digestive and heart health, contains vitamins and minerals, prevents skin aging.
PLANT BASED MILK: higher in calcium + vitamin D than cow's milk, easier to digest, high in protein, vitamins, and minerals
This isn't even all of the amazing benefits of these superfoods. Team fruits and veggies for the win. Stay healthy friends!
FOLLOW ME ON THE GRAM: @raelovesfruit 😘