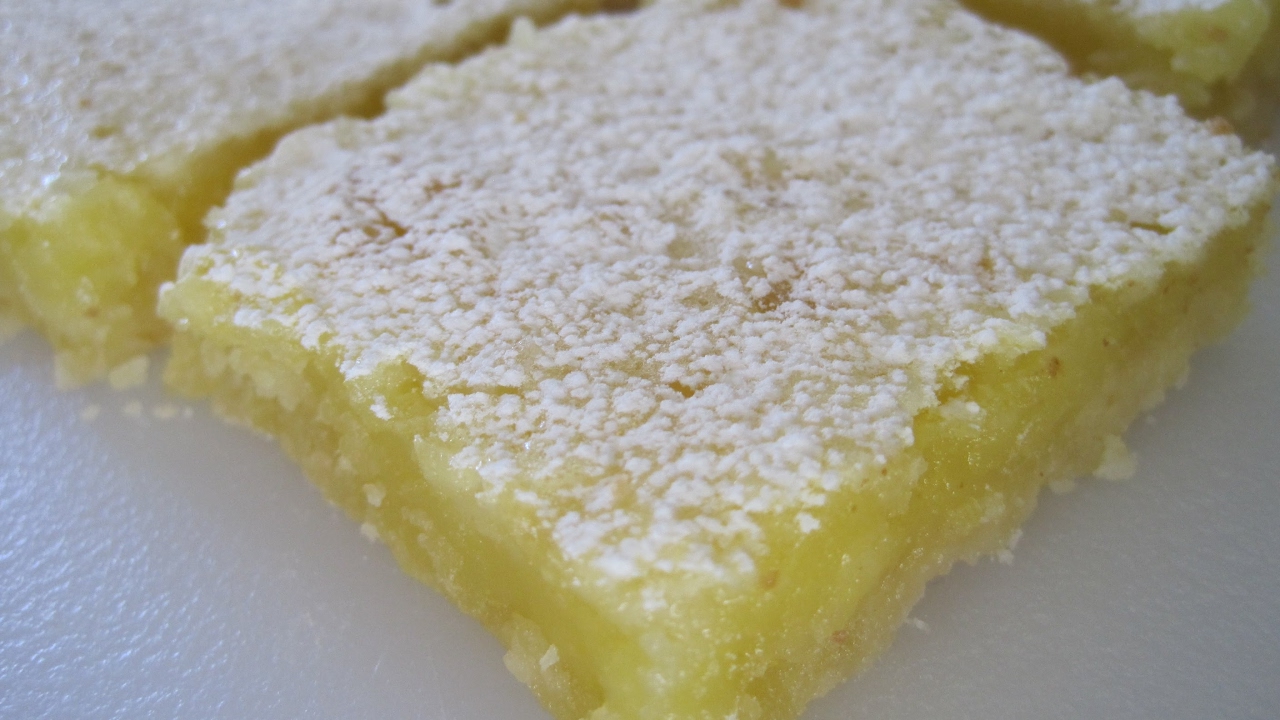 Old-Fashioned LEMON BARS, also known as LEMON SQUARES = a sweet & tangy dessert that's sure to please any SHORTBREAD LEMON lover!! Click on "SHOW MORE" below for recipe…
LEMON BARS
Preheat oven to 350 degrees F.
SHORTBREAD
1 cup butter, softened
1/2 cup sugar
2 cup all-purpose flour
1. In a medium mixing bowl. Add flour and sugar. Whisk. Add softened butter to mixture. Work butter into flour mixture with back of spoon or a pastry blended until ball will form with hands.
2. Evenly press shortbread dough into the bottom of an ungreased 13″ by 9″ baking pan.
3. Bake on middle oven rack for 15-20 minutes.
LEMON TOPPING
1 1/2 cup sugar
4 eggs
1/4 cup all-purpose flour
2 lemons, juiced
1. In a medium mixing bowl. Add eggs, flour and sugar. Whisk well. Whisk in fresh lemon juice.
2. Add lemon mixture to top of to shortbread. Return to oven and back an additional 25 minutes.
3. Cool for 30 minutes before using. Cut into 2″-squares. Dust with powdered sugar and serve.