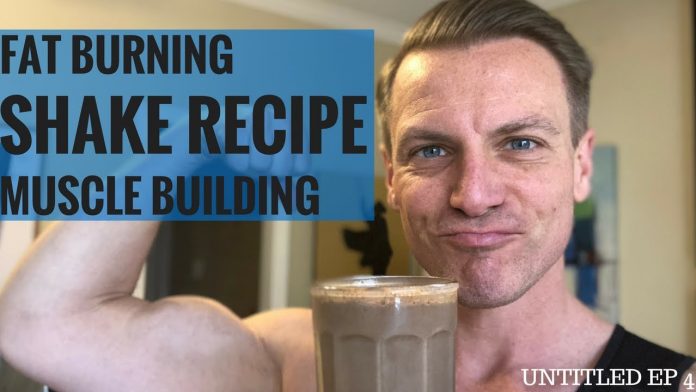 Quick How-To video showing how to make my Fat Loss Muscle Building Shake Recipe.
This shake recipe is one I used to lose 100 pounds and gain lean muscle mass.
What is the best meal replacement shake? Shakeology and Vital Proteins Collagen review.
Vital Proteins Pasture-Raised, Grass-Fed Hydrolyzed Collagen Peptides (20 oz) – Paleo, Keto, Whole30, Gluten-Free
Manuka Doctor Bio Active Honey, 24 Plus
Check out the Shakeology website
Check out the Shakeology Sample Pack here:
Shakeology Ingredients include:
Chia, Sacha Inchi, Flax, Camu-Camu, Goji Berry, Luo Han Guo, Omringa, Matcha, Ashwagandha, Maca, Reishi, Astragalus
Check Out Complete list of Shakeology Ingredients here:
Shakeology Boost Power Greens:
DISCLAIMER: This video and description contains affiliate links, which means that if you click on one of the product links, it's possible that I will receive a small commission. This help support the channel and allows me to continue to make videos like this. Thank you for the support!
*This video is not sponsored
About This Video:
In this video Coach Jimmy Hays Nelson shares his build muscle lose fat shake recipe including his Shakeology review. The video covers the Shakeology ingredients and the Shakeology benefits as well.
Complete Shakeology ingredients:
The Shakeology ingredient chart shows a Superfood proprietary blend:
Shakeology Ingredients – The Proprietary Superfoods

* Proprietary Protein Blend: Proteins are important for mental clarity, lean muscle building, improving skin and hair, and reducing cravings. The proprietary superfoods in this blend include: Whey, Sacha Inchi, Chia, Flax, Quinoa, Amaranth, Brown Rice, Pea.
* Proprietary Super-Fruit/Antioxidant Blend: promotes antioxidant support for a healthy immune system, heart, and optimal blood pressure. The proprietary superfoods in this blend include: Camu-Camu, Acai, Acerola Cherry, Bilberry, Goji Berry, Grape Seed, Green Tea, Lun Hao Guo, Pomegranate, Rose Hips.
* Proprietary Super-Green/Phytonutrient Blend: This is an interesting blend of the Shakeology ingredients, mainly because of what it can do. It detoxifies! The liver, kidneys, and blood get detoxification benefits that restore health and vitality. Superfoods in this blend include: Moringa, Chlorella, Spirulina, Spinach, Barley Grass, Kamut Grass, Wheat Grass, Oat Grass.
* Proprietary Adaptogen Blend: this helps protect the body from stress, supports the immune system, and balances the endocrine system. Superfoods that support this blend include: Ashwagandha, Astragalus, Cordyceps, Ginkgo, Maca, Maitake, Reishi, Schisandra, Tulsi (Holy Basil).
* Proprietary Pre- and Probiotic/Digestive Enzyme Blend: helps increase nutrition absorption, promotes regularity, and improves digestion. Superfoods in this blend include: Yacon Root, Lactobacillus Sporogenes, Amylase, Cellulase, Lactase, Lipase, Protease, Bromelain, Papain.
Check out what other people are saying in these Shakeology reviews and the Shakeology Money Back Guarantee: