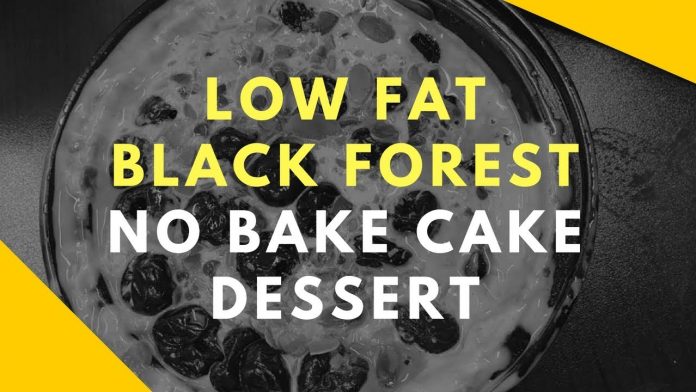 #BlackForestCake#LowFatCake #noBakeCake
Black Forest Cake | Low Fat Black Forest no Bake Cake Dessert (1SP) for WW
Subscribe & Hit the ? to join the notification squad!
OK GUYS YOU ARE IN FOR A DELICIOUS,
LOW FAT, NO SUGAR AND GUILT FREE TREAT! YOU CAN ENJOY THIS NO BAKE RECIPE AS A SNACK, SERVE FOR COMPANY, TAKE TO A PARTY, OR EVEN HAVE AT BREAKFAST! IT'S SO VERSATILE TOO!
DEPENDING ON WHAT INGREDIENTS YOU USE IT CAN BE AS LOW AS ZERO SMART POINTS!
YOU CAN MAKE AN INDIVIDUAL PORTION OR DOUBLE, TRIPLE, ETC…
INGREDIENTS FOR A SINGLE PORTION:
1/3 CUP OF ZERO FAT PLAIN GREEK YOGURT
1TSP OF WEIGHT WATCHERS CHOCOLATE SMOOTHIE MIX ( PROTEIN POWDER OR FAT FREE PUDDING MIX IS FINE TO USE)
1/2 CUP FROZEN BLACK CHERRIES (ANY BRAND OR FRESH ARE FINE)
1 SMALL WAFFLE BOWL 1SP
OPTIONAL TOPPINGS :
IF YOU ADD ANY ACCOUNT FOR THE SMART POINTS!
* LIGHT WHIP CREAM OR COOL WHIP
* SUGAR FREE CHOCOLATE CHIPS OR REGULAR
* NUTS
* SUGAR FREE SYRUPS OR REGULAR
DIRECTIONS :
ADD YOGURT AND CHOCOLATE SMOOTHIE MIX TO A BOWL AND MIX WELL
KEEP IN A SMALL BOWL OR ADD TO A WAFFLE BOWL
ADD ANY TOPPING
EAT IMMEDIATELY OR KEEP IN FRIDGE OR CAN FREEZE FOR A HARDER TEXTURE! ALLOW TO THAW BEFORE EATING.
ADD YOGURT MIXTURE TO THE WAFFLE BOWL JUST BEFORE EATING TO PREVENT THE BOWL FROM GETTING SOGGY!
ENJOY AND PLEASE SUBSCRIBE, COMMENT AND LIKE MY RECIPES! PL SHARE WITH YOUR FRIENDS AND FAMILY MEMBERS WHO ARE ON A WEIGHT LOSS JOURNEY TOO!
VISIT MY FACEBOOK GROUP CALLED WEIGHT WATCHER TIPS AND RECIPES BY RISA FOR MORE INSPIRATION! ?❤️
:
This is my video recorded with DU Recorder. It's easy to record your screen and livestream. Download link:
Android:
iOS: