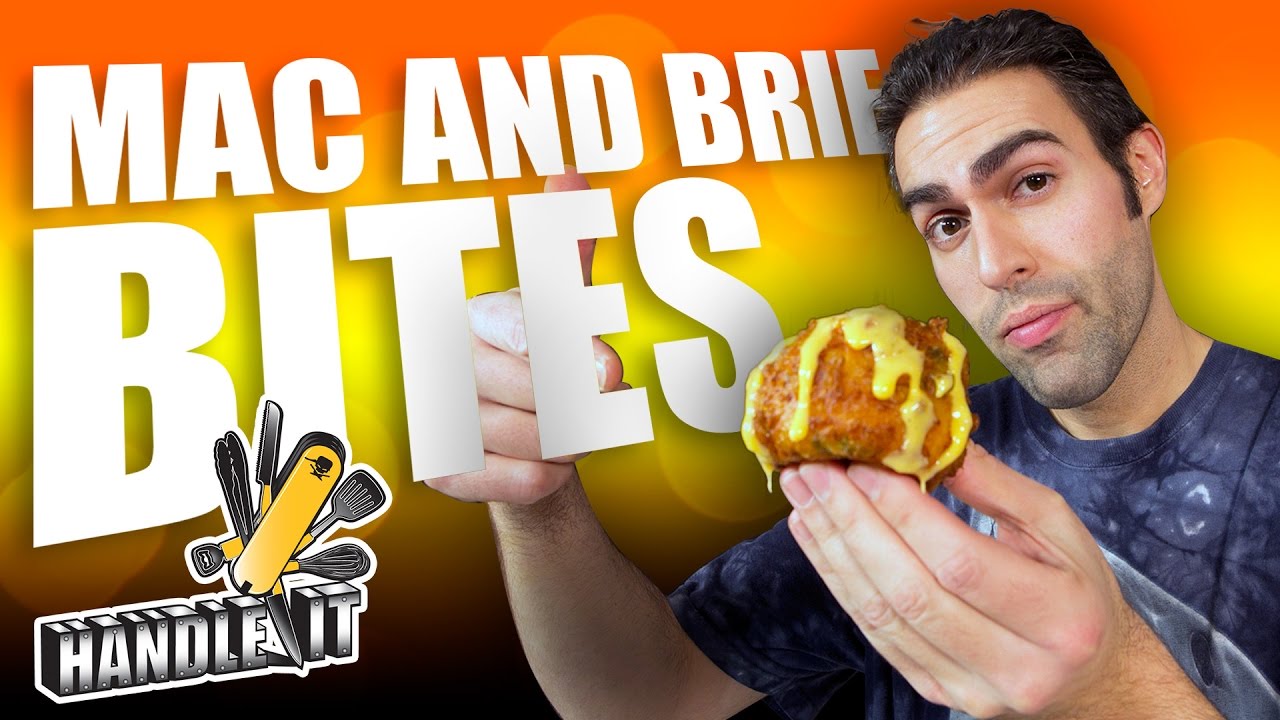 Let Chef Prince Walleck teach you how to make Mac and Brie Bites! It's a delicious snack for all food and cheese lovers!
Ingredients/Tools:
2 Cups of elbow noodles
1/4 Cup of milk
2 Cups of Velveeta
1 Pack of bacon
2 Cups of shredded cheese
1/4 Cup of jalapeno
2 Cups of pancake mix
Vegetable oil for the deep fry
Tools:
1 Cutting board
1 Chef knife
1 Frying pan
1 Spatula
1 Wooden spoon
2 Mixing bowls
1 Large pot
1 Small sauce pan
Check out Harley's Video Diaries –
We have a #YouTubeGaming Channel:
LIKE/FAVORITE and SHARE for new meals every week!
And order the COOKBOOK from any of these links:
Amazon: …
B&N: -…
BAM: …
iBooks: …
Need tools to cook with? Order the cooking arsenal:
Mac And Cheese Bites – Handle It