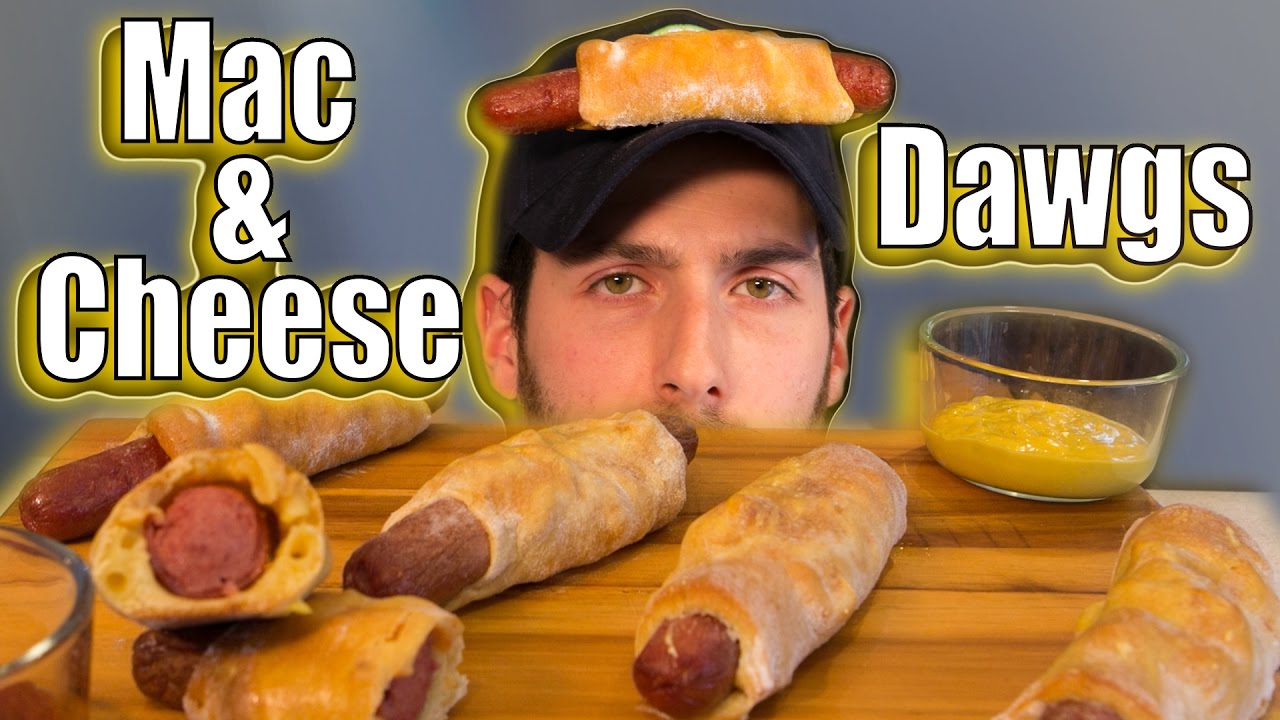 This week Dan teaches you how to make Mac n Cheese Dawgs! It's a perfect bite sized snack for you and your friends!
Ingredients
1 Roll of croissant dough
6 Hot dogs
2 Cups of elbow noodles
4 Tbsp of milk
1 Cup of Velveeta cheese
Hot sauce
Tools
2 Small sauce pans
1 Oven tray
1 Chef knife
1 Cutting board
Step 1
Bring a small pot of water to a boil and cook the noodles for 10 minutes.
Step 2
In a small sauce pan warm 4 Tbsp of milk, then add Velveeta cheese to the pot, and stir constantly until the cheese has melted.
Step 3
in a mixing bowl, mix noodles and cheese sauce together.
Step 4
Lay out croissant dough on a floured surface then place a spoonful of mac and cheese in the center top with hot sauce then place a hot dog on top and roll the dough over until sealed.
Bake in he oven for 13 to 20 minutes.
Check out Harley's Video Diaries –
We have a #YouTubeGaming Channel:
Follow the guys!
@harleyplays @princewallick @lemme_kno @epicgrossguy @cooldan @santos_mtl
LIKE/FAVORITE and SHARE for new meals every week!
And order the COOKBOOK from any of these links:
Amazon: …
B&N: -…
BAM: …
iBooks: …
Need tools to cook with? Order the cooking arsenal:
Mac N' Cheese Dawgs – Handle It