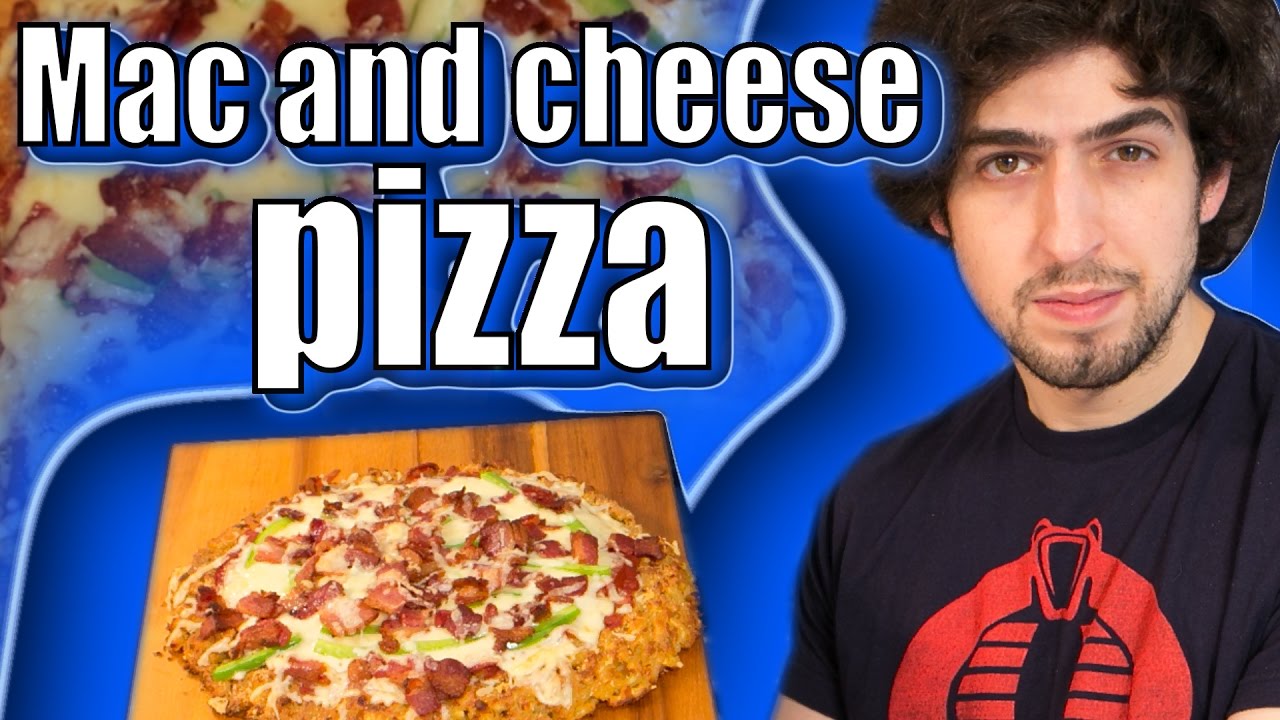 This week Gross Guy teaches you how to make Mac & Cheese pizza. It's perfect for pizza and macaroni and cheese lovers!
Tools/Steps/Ingredients:
Ingredients
2 Cups of elbow noodles
1 Cup Velveeta cheese
4 Tbsp of milk
Half a pack of bacon
10 Slices of pepperoni
1 Cup of shredded cheddar cheese
1 1/2 Cup of shredded mozzarella
1 Cup of pizza sauce
2 Cups of bread crumbs
Tools
2 Small pots
1 mixing bowls
1 Chef knife
1 Cutting board
1 Wooden spoon
1 Pizza tray
1 Cake scrapper
Parchment paper
Step 1
Bring a small pot of water to a boil and cook noodles for 10 minutes.
Step 2
In a small sauce pan, warm 4 Tbsp of milk and add cubed Velveeta cheese stirring constantly until melted. Once the cheese is melted, then add it to the noodles with 2 eggs,1 cup of bread crumbs, 1 Cup of shredded cheese and mix well until thick.
Step 3
Line a tray with parchment paper, and sprinkle bread crumbs to cover the base. Then spread the mac and cheese mixture on to the tray forming a circular crust 3/4 inches thick. Sprinkle more bread crumbs on top then bake in the oven at 400 degrees Fahrenheit for 15 to 20 minutes.
Step 4
Once the mac and cheese crust is baked top with pizza sauce, pepperoni, mozzarella cheese and bacon bits then bake for 5 minutes until cheese is melted.
Check out Harley's Video Diaries –
We have a #YouTubeGaming Channel:
Follow the guys!
@harleyplays @princewallick @lemme_kno @epicgrossguy @cooldan @santos_mtl
LIKE/FAVORITE and SHARE for new meals every week!
And order the COOKBOOK from any of these links:
Amazon: …
B&N: -…
BAM: …
iBooks: …
Need tools to cook with? Order the cooking arsenal:
Mac and Cheese Pizza- Handle It