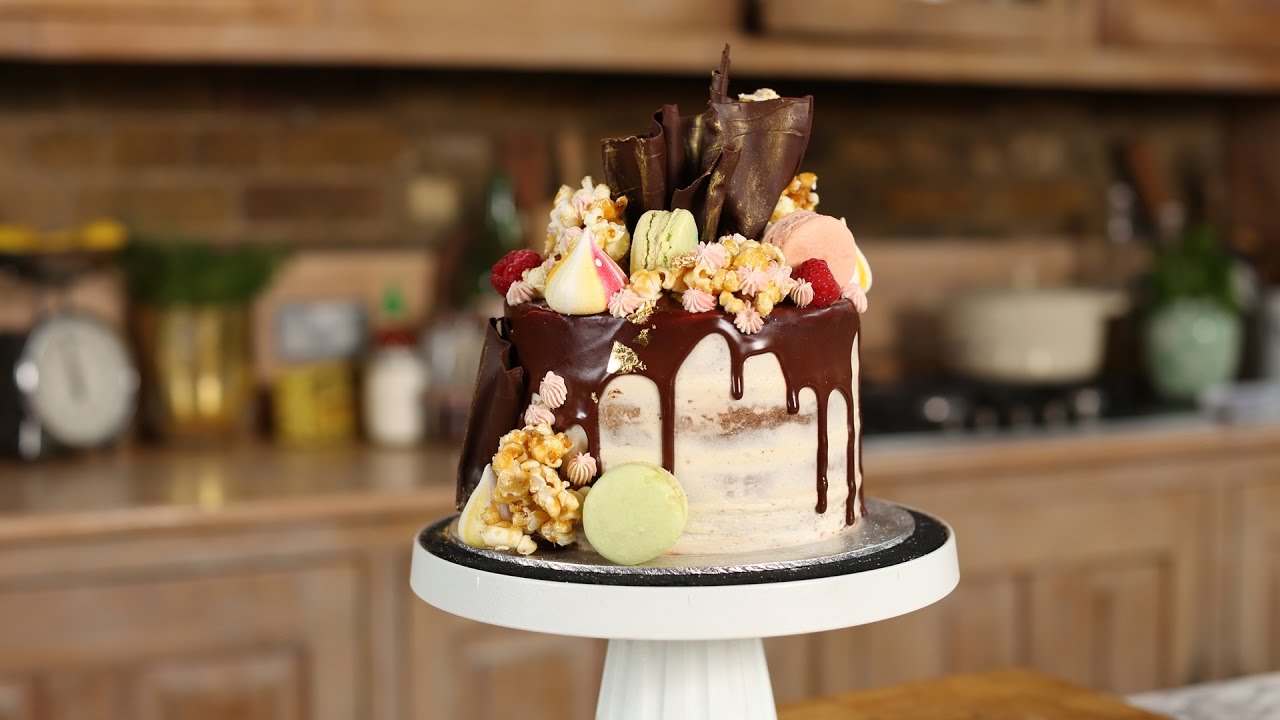 Mad Hatter Cake
Go through the looking glass and discover the wonderfully barmy Mad Hatter cake!
Please Subscribe and give a thumbs up for more videos guys
***Ingredients***
***Cake:***
~~~250g butter
~~~250g caster sugar
~~~250g self raising flour
~~~200g (4) eggs
~~~Vanilla Extract
***Buttercream:***
~~~500g icing sugar
~~~150g softened butter
~~~60ml milk
~~~1 Vanilla pod
~~~Ganache Drips:
~~~50ml double cream
~~~50g good quality dark chocolate
***Salted Caramel Popcorn: Decoration (optional):***
~~~50g popcorn Meringue Kisses
~~~100g caster sugar Macarons
~~~12g butter Chocolate Ruffles
~~~pinch salt
Let's get Cooking…
***Method:***
————————-For the cake, melt the buttered mix in the caster sugar. Add the eggs and mix through, then the flour and vanilla until incorporated. Divide equally into 2 6 inch cake tins and bake at 180°C for 30-40 minutes until they are cooked through.
———————–For the buttercream, beat together the icing sugar, butter and milk and add the seeds from the vanilla pod. Keep beating until the mixture is light and fluffy.
***Assembly:***
—————————Cut each cake into 2 layers so you have a total of 4 layers of cake.
—————————Put first layer onto a cake board or plate with a little buttercream underneath so it doesn't slip.
—————————Pipe or spread some buttercream onto the layer of cake and sandwich another layer of cake on top.
—————————Repeat until you get to the last layer of cake, turn the layer upside down to ensure the top is the flat part from the cake tin.
—————————Smother buttercream over the whole layered cake and scrape away the excess.
—————————Make the ganache by heating up the cream and mixing through the chocolate until it melts and is a smooth think mixture. If it looks like its splitting or too thick, add a little more cream.
————————–When its not too hot, pour over the cake and gently push the ganache over the sides and let it fall naturally.
————————–Now time to decorate the top like crazy!
Please Subscribe and give a thumbs up for more videos guys
Subscribe :
Follow us @
Facebook :
Twitter :
Google+ :
Website :