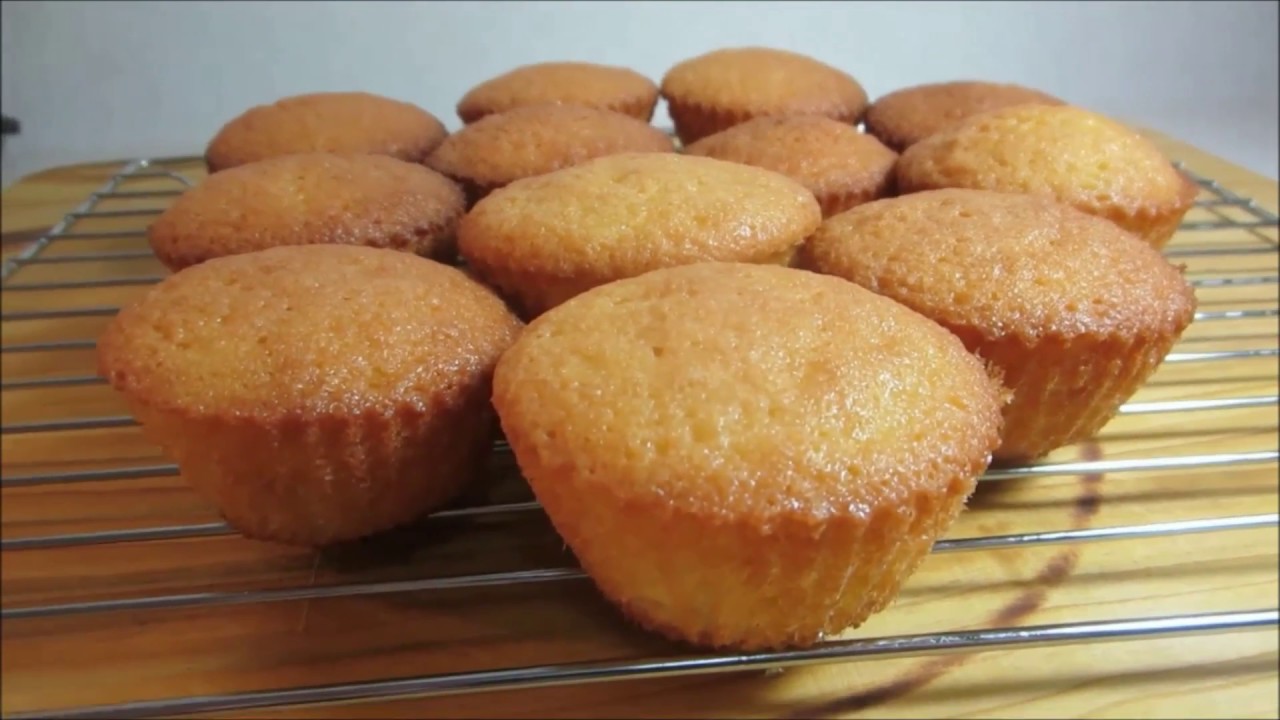 Today, I am going to show you how to make Mamon Filipino Sponge cake Recipe for snack, dessert, or merienda.
Mamon Filipino Sponge cake Recipe Ingredients:
2/3 cup all-purpose flour
2/3 cup white sugar
3 large eggs
2/3 cup butter, softened
1 teaspoon baking powder
1/2 teaspoon vanilla extract
How To Make Mamon Filipino Sponge cake Recipe:
1. In a bowl, add the butter and sugar. Whisk until creamy.
2. Add the vanilla extract then beat in the eggs one at a time.
3. Add in the baking powder and flour. Fold until smooth.
4. Apply a thin layer of butter on each muffin mold. Fill each mold with the batter using an ice cream scooper.
5. Bake in a preheated oven at 350°F for 20 minutes. Remove from mold then cool on a wire rack.
Serve and enjoy.
Subscribe here:
Check out our other channel! Playtime4Kidz
Chicken Caldereta
Adobo sa Gata (Chicken Adobo In Coconut Milk)
Beef Giniling Recipe (Beef, Potatoes, Carrots, Eggs Stew)
Homemade Fresh Lumpia Wrappers
Coconut Macaroons Filipino Style
Pan De Coco Recipe (Filipino Merienda)
Spaghetti Chicken Carbonara (Filipino Style)
Fresh Lumpia Sauce
Ginataang Talong Recipe
Malagkit na Bibingka
Bicol Express Without Bagoong
Giniling Na Baboy
Puto With Cheese
Pork Ribs Adobo with Potatoes
Beef Lumpia Recipe (Filipino Springrolls)
Fruit Salad Recipe Filipino Style
Adobong Puti
Oven Baked Chicken BBQ Pinoy Style
Pininyahang Manok (Filipino Style Recipe)
Pritong Manok – Filipino Recipe Fried Chicken
Buko Salad (Filipino Style Fruit Salad)
Picadillo Filipino Style
Chicken Arroz Caldo Recipe (Filipino Style)
Nilagang Manok (Chicken and Cabbage Soup)
Filipino Style Congee (Arroz Caldo)
Pandesal Recipe: Easy Grilled Cheese
Adobong Manok Recipe (Chicken Adobo)
Crema de Fruta
Oatmeal Chocolate Chip Cookies (No Eggs)
Sinampalukang Manok