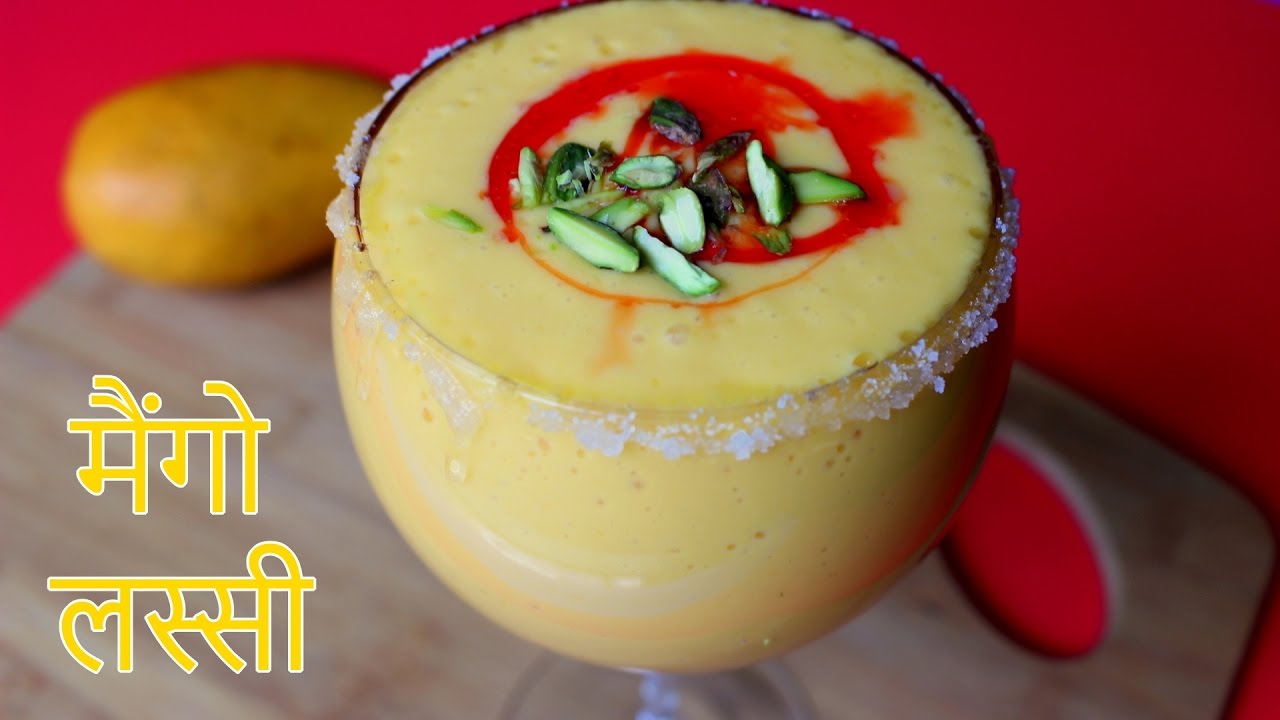 Mango Lassi is a yogurt based smoothie made by mixing mango pulp, yogurt and milk in a grinder. Sweet and sour taste of mango lassi just soothes your taste buds. It goes so well after any spicy meal. Its one of the most favorite summer drink in India and slowly gaining popularity all over the world. Its really easy to make and tastes just amazing. One sip of chilled mango lassi is enough to brighten up your day. Serve it chilled to your guests, friends or family on a hot summer day. You cannot miss trying this awesome healthy beverage yourself.
Other Names:
Mango Smoothie, Mango Milkshake, Mango Shake
Ingredients:
2 cups Mangoes (roughly chopped)
1 cup Yogurt/ Curd (chilled, unsweetened)
1 cup Milk (chilled)
3 tbsp Sugar
4-5 Pistachio (chopped)
Instructions
1. First add chopped mangoes and sugar in a blender jar, cover it and blend for 2 mins till it becomes a smooth paste.
2. Now add yogurt and milk. Again blend for 2-3 mins till all ingredients mix well. Keep blending until you get a creamy smooth texture.
3. Once mango lassi is ready, now lets decorate glass before pouring mango lassi. First dip the glass edge in water just to make it wet as shown in video. Now cover glass edge with sugar.
4. Now pour mango lassi in glass, drizzle some roohafza, some pistachio on top for garnishing and nutty taste.
Tips n Tricks:
1. You can also you use canned or frozen mango, if you don't have fresh mangoes.
2. If you want light version use low fat milk and yogurt.
3. Add ice for extra chilled mango lassi.
4. Always drink mango lassi chilled for better taste.
FOLLOW Nehas Cookhouse:
F A C E B O O K
T W I T T E R
P I N T E R E S T
I N S T A G R A M
G O O G L E +
Y O U T U B E
Music Credits:
TITLE: Wings
ARTIST: NICOLAI HEIDLAS
CC BY License 4.0