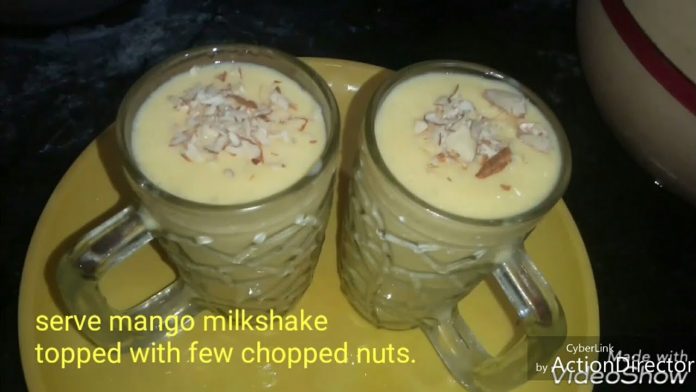 mango milkshake recipe | fresh mango shake | how to make mango shake
*Ripe Mango – 1(peeled,
chopped and deseeded)
use fresh sweet mango
*in a blender add mango pieces
*add 4 tbsp sugar
add more sugar if
mangoes are sour or
less sugar if they are too sweet.
*add 500 ml cold full
cream milk & blend smooth
*additionally, use 2 scoops
mango or vanilla ice cream
for more rich mango milkshake
*mango milkshake recipe
tastes great when
prepared slightly thick and creamy.
*serve mango milkshake
topped with few chopped nuts.
Gmail: priyanarayana.vakati@gmail.com
YouTube:
Instagram:
Facebook:
Google plus:
Twitter:
For more videos please subscribe and keep watching PriyaNarayana's kitchen