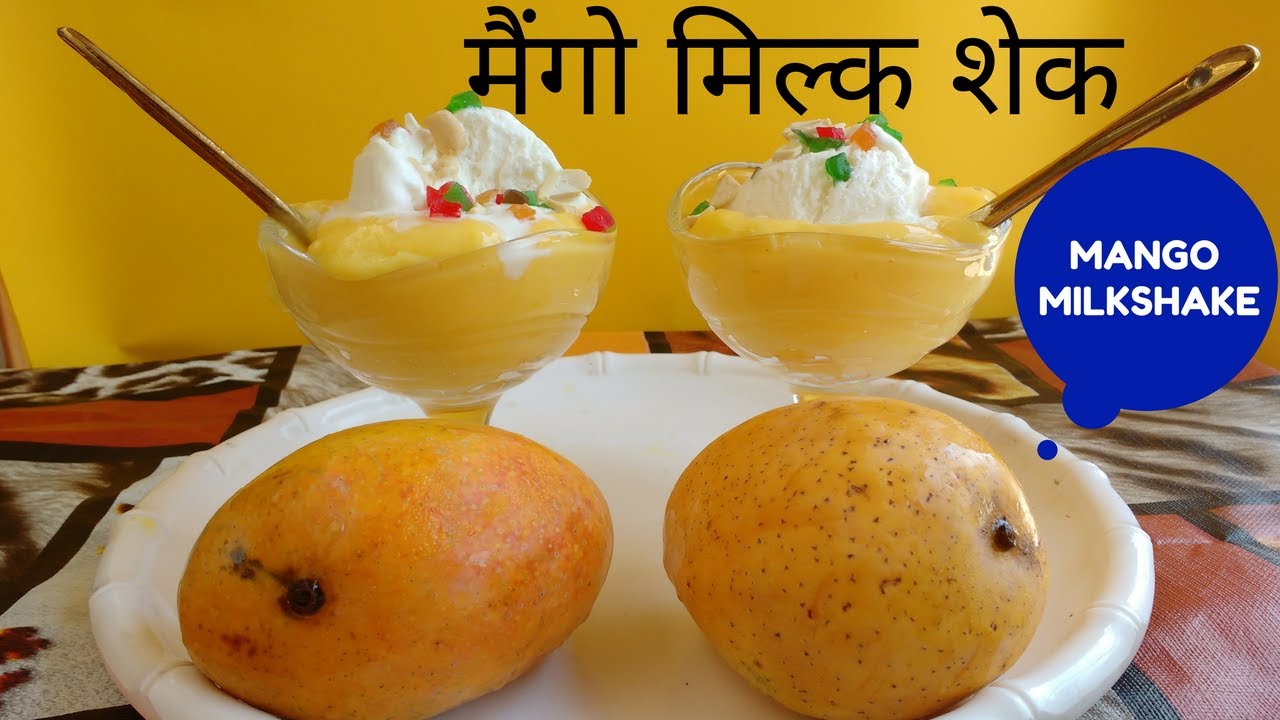 Mango shake is best-served summer smoothie. mango smoothie is very easy to make at home.Also known as – Mango Milkshake Recipe, Simple Mango Juice Drink, Raw Food Mango Shake Recipe, Ripe Mango Shake Recipe, Aam ka Shake,
Learn how to make Mango Milkshake in quick and easy steps
Ingredients
– 2 Mango
– 1/2 glass of milk
– 4 tbsp of sugar
– cubes of Mangoes for garnishing
– Vanilla Ice cream
– Tutti Frutti , Cashew nuts for Garnish
सामग्री
– 2 आम
– 1/2 गिलास दूध
– 4 चम्मच चीनी
– गार्निशिंग के लिए आम के क्यूब्स
– वनीला आइसक्रीम
– तुती फ्रूटी, गार्निश के लिए काजू नट्स
Please
Video को Like करे
अपनी Friends और Family के साथ Share करे
और मेरे Channel को Subscribe करना न भूले
Thank You…..
My channel is all about my unique dishes. Dishes developed in my Kitchen. These are my developed recipes which i would like to share with all. I have invented short, smart and fast cooking recipes with magical touch of traditional spices. Watch it let me know your views.
Link for subscription
www.youtube.com/bhawanajaiswal
Follow me at:
Facebook
Twitter
Instagram