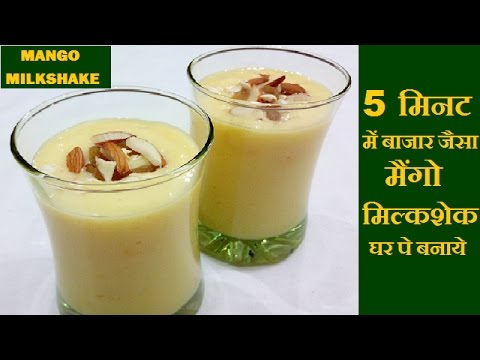 Mango Shake OR Mango Milkshake is very famous recipe . It is very easy and quick recipe . you can make this milkshake at home in just 5 minutes .
So lets learn how to make Mango Milkshake at home :
Mango Milkshake Recipe Ingredients :
Mango – 1
Milk – 1 glass
Powdered Sugar – 2 tablespoon
Dry Fruits
Ice Cubes
Please SUBSCRIBE To My Channel – ITS FREE And Give A Thumbs Up ( LIKE ) To My Video And Share This Video With Your Friends.
कृपया मेरे विडियो पे लाईक का बटन दबाये और मेरे चैनल को सब्सक्राइब करे |
Everything You See On This Video Was Created By Me ( Babita's Veg. Kitchen ) Unless Otherwise Stated .
THANKS FOR WATCHING.