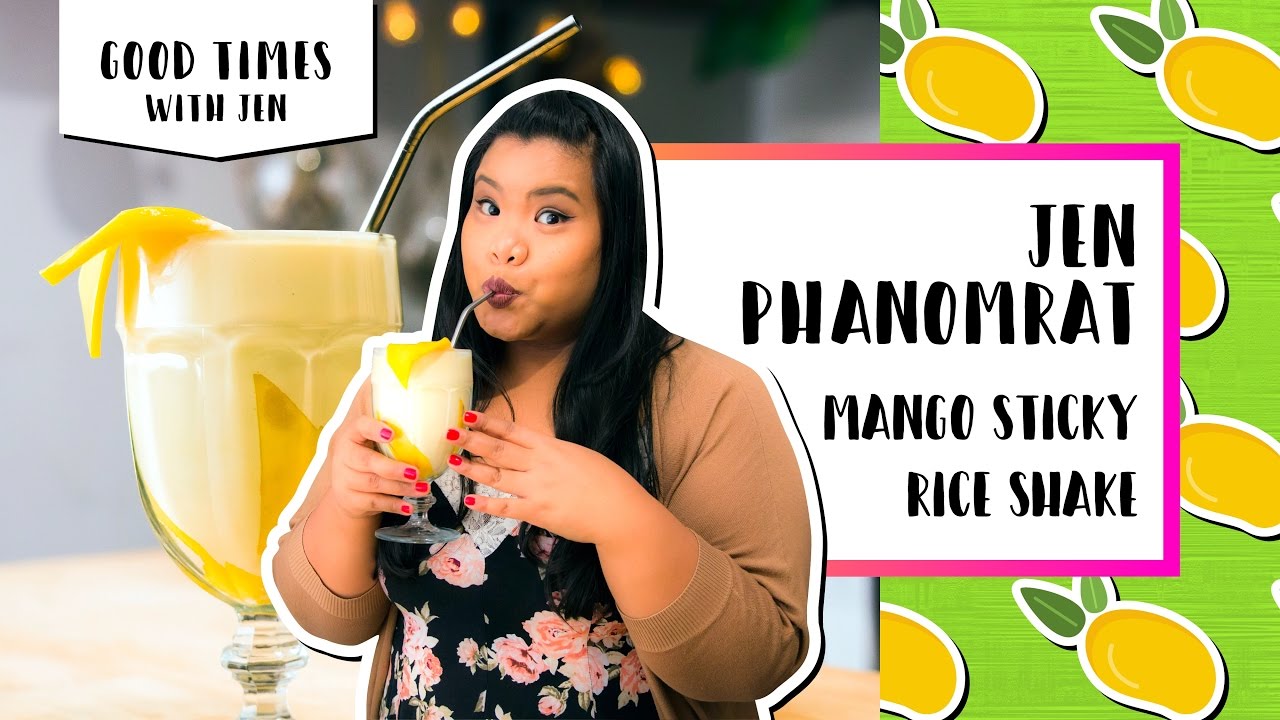 If you love this popular Thai dessert, you'll love it even more as a rich, creamy and satisfying shake!
For more Jen and to save this recipe:
INGREDIENTS:
1 cup glutinous rice
1 can evaporated milk
1 can coconut milk
1 can condensed milk
1 cup frozen mango chunks
Water to taste
Salt to taste
1 ripe mango, peeled and thinly sliced
STEPS:
1.) Soak rice in a bowl of cold or room temperature water for at least 4 hours or overnight.
2.) In a blender, combine soaked rice, evaporated milk, coconut milk, condensed milk, frozen mango chunks, and a touch of kosher salt. If the mixture is too thick, add some water to reach your desired consistency.
3.) Pour into a glass, lined with sliced mango. Serve immediately.
For more amazing recipes download the Tastemade App:
___
Subscribe to Tastemade:
FIND us on Snapchat Discover:
LIKE us on Facebook:
FOLLOW us on Instagram:
More daily programming
Watch us behind the scenes at Snapchat: @tastemade