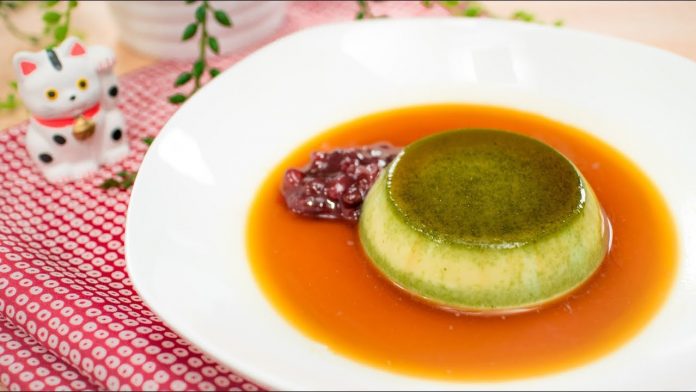 This easy no-bake pudding combines the flavour of matcha (green tea) and deep, dark, sweet caramel…and the result is just fantastic. Not to mention that creamy, melt-in-your-mouth texture…not to rich, not to light…this is the perfect dessert to end any meal.
This is yet another recipe inspired by my Japan trip where I had lots of green tea and various types of pudding throughout this trip (the Japanese love their pudding!)
My apologies for rushing the reveal…I wasn't organized enough to prepare a well-rested one in advance of filming to show you, but you get the idea, right? 🙂
RELATED VIDEOS:
Eating Delightful Pudding in Japan:
Thai Milk Pudding Recipe:
INGREDIENTS, KITCHEN TOOLS & CAMERA GEAR I USE:
WRITTEN RECIPE:
SUPPORT THE SHOW:
MY COOKBOOK:
CONNECT WITH ME!
—————-
About Pai:
Pailin "Pai" Chongchitnant is the author of the Hot Thai Kitchen cookbook, co-host of a Canadian TV series One World Kitchen on Gusto TV, and creator and host of the YouTube channel Pailin's Kitchen.
Pai was born and raised in southern Thailand where she spent much of her "playtime" in the kitchen. She traveled to Canada to study Nutritional Sciences at the University of British Columbia, and was later trained as a chef at Le Cordon Bleu culinary school in San Francisco.
After working in both Western and Thai professional kitchens, she decided that her passion really lies in educating and empowering others to cook at home via YouTube videos, her cookbook, and cooking classes. She currently lives in Vancouver, and goes to Thailand every year to visit her family. Visit her at