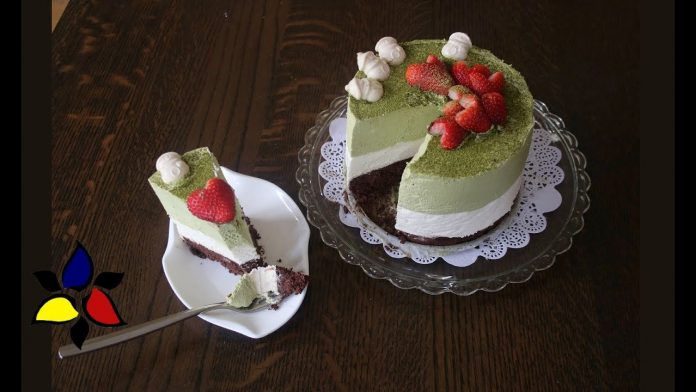 This Japanese inspired Matcha White Chocolate Mousse Cake has a semi-sweet flourless dark chocolate cake base that perfectly complements the flavor of the white chocolate mousse cake layer and the savory matcha white chocolate mousse topping. This keto dessert is a healthy, sugar free, gluten free version that has a great silky texture and a delicate taste of white and dark chocolate and matcha green tea. These three layers make for a stunning visual presentation suitable for even formal occasions. This recipe will wow your guests.
Visit for the written recipe.
Visit for the flourless chocolate cake.