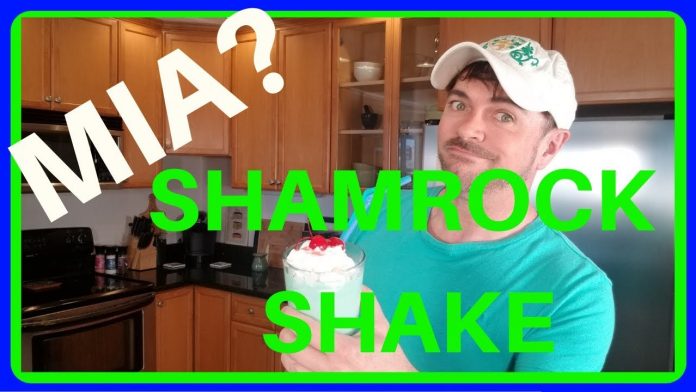 🎞️MIA McDonald's Shamrock Shakes! LINK TO THE RECIPE 🎞️
For some reason, McDonalds decided to skip serving this tasty treat in many places, much to the outrage of the Shamrock Shake fans. What possessed them to do such a thing? Who knows, but what I do know is you can make your own Shamrock Shake easily and probably cheaper with this taste tested recipe! I have even thrown in the healthy version!
Just go to this link to be a p rt of Chris Gibson Live and grab the McDonalds Shamrock Shake recipes for yourself.
HERE IS THE LINK !
★★★RECOMMENDED VIDEOS FOR YOU★★★
If you like this video then you will love these:
*EASILY REMOVE CELLULITE –
*STOP RAZOR BURN IN IT'S TRACKS –
📧JOIN MY SKIN SO FABULOUS BLOG📧
For skincare junkies only!
📧GET THE CHRIS GIBSON LIVE! NEWSLETTER📧
🏴SUBSCRIBE TO MY CHANNEL🏴
If you want inspiring choices for healthier skin and life then
subscribe so you can get the weekly videos.
🌞CONNECT WITH ME🌞
My Social Links:
👍Twitter
👍LinkedIn
❤️Personal Instagram
❤️Skin So Fabulous Instagram
❤️Facebook Fan Page
Make sure you join my Skin So Fabulous Blog! You can ask questions and get recommendations!
Thank you for watching my YouTube channel. I really appreciate it!
_________________________________________________________________
All my best!
Chris Gibson