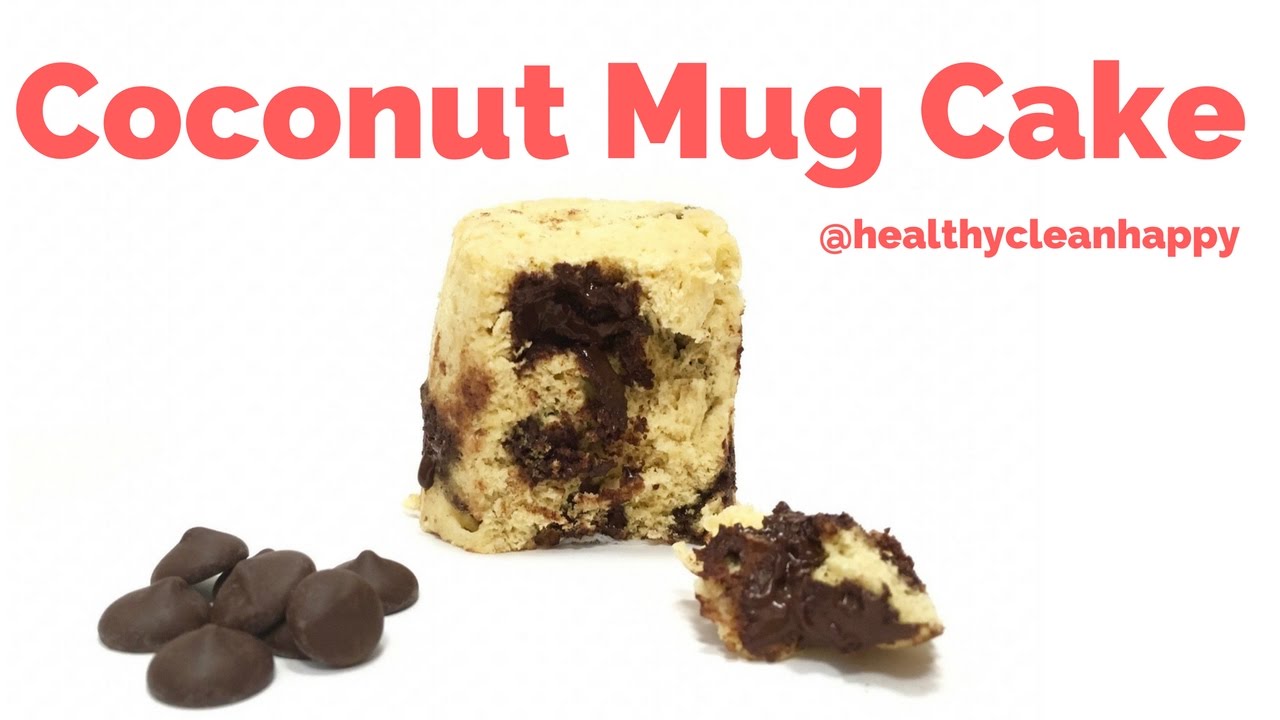 Please Subscribe, Comment and Share!
Follow me on Instagram @healthycleanhappy
Coconut Mug Cake
Preparation Time: 4 minutes | Yield: 1 cup
Ingredients:
1 egg
1 tablespoon oat flour
1 tablespoon coconut flour
1 tablespoon of dark chocolate chips
1 sachet of stévia or other natural sweetener
1/2 teaspoon vanilla extract
1/2 teaspoon baking powder
How to prepare:
1 – In a bool, break the egg, remove the skin from the yolk and beat for 30 seconds.
2 – Add the flour and stevia, mix for 30 seconds.
3 – Add the chocolate, the vanilla and the baking powder, mix for another 30 seconds.
4 – Oint a 10oz mug with coconut oil, add the dough and microwave it for 90 seconds.