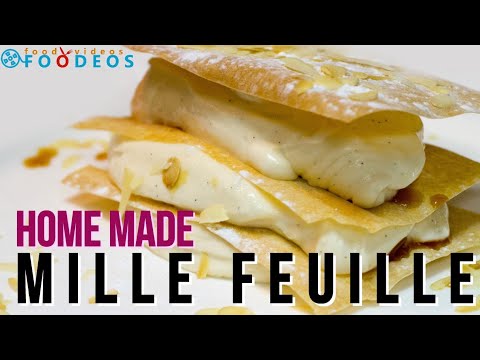 This Mille Feuille is a tasty dessert composed of vanilla creme patissiere, caramel sauce and puff pasty(or phyllo pastry) layers. Easily one of my favourite desserts on this planet.
Up until now I've only ever had store bought versions of this but I had to try and make it at home and share that experience and recipe with you.
Ingredient List:
Creme Patissiere:
100g Sugar
25g All Purpose Flour
25g Corn Starch
4 Egg Yolks
500ml Fullcream Milk (Whole Milk)
1 Vanilla Pod (vanilla extract can be used)
250 ml Whipping Cream
I used store bought Phyllo Pastry and only did 1 sheet for each layer however you can create it with multiple layers of phyllo.
Caramel Sauce
1/4 Cup Sugar
1/2 Cup Water
1 Tablespoon Butter
1/2 teaspoon salt
Some boiling water
Method:
See Video 🙂
If you have any questions regarding this recipe, leave a comment down below and I'll definitely respond.
#millefeuille #willoughby #frenchpastrydessert
Follow Me:
Instagram :
Facebook :
Music:
Sappheiros –
Electus – Temple Of Light (Sappheiros Remix)