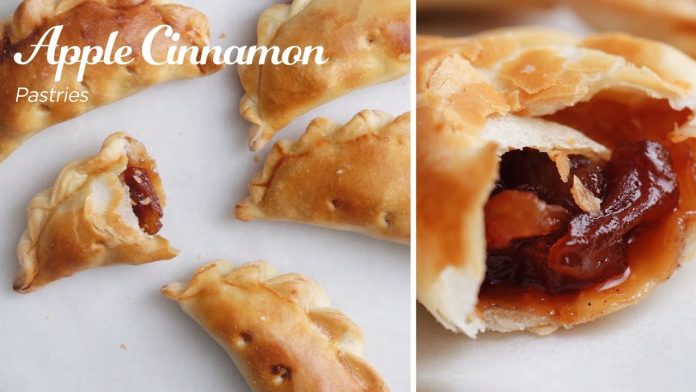 Become a member of our channel and get exclusive perks:
Here is what you'll need!
For pastry filling:
Butter 2 tbsp
Green Apples 2
White sugar 2 tbsp
Brown Sugar 1 tbsp
Salt to taste 1/4 tsp
Cinnamon 1 tsp
1 tbsp of water if needed
For pastry dough:
Plain flour 1.5 cups
Salt 1/2 tsp
Butter 1 tbsp
Water 2/3 cup
Enjoy!
Subscribe to BR: bit.ly/BRYouTubesub
Sign up for Artlist and get an extra 2 months free!
View the FULL RECIPE at banglarrannaghor.com
__
RELATED VIDEOS
Easy Homemade Rasmalai Recipe :
Naan Bread Recipe:
Gajorer Halua | Carrot Halwa Recipe:
Subscribe to Banglar Rannaghor | bit.ly/BRYouTubesub
Our daily story – Instagram : bit.ly/Banglarrannaghor
Facebook |
More great recipes |