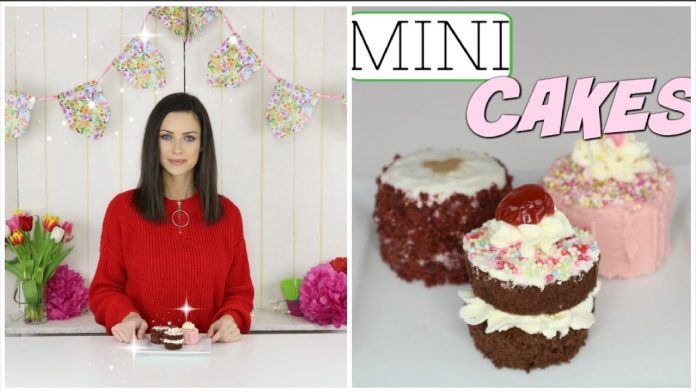 Hey everyone! I love anything MINI and these mini cakes are no different! I make 3 delicious recipes in this baking tutorial, red velvet, chocolate and cream and UNICORN CAKE! I hope you enjoy this easy baking vlog!
x
Recipe
150g Flour
90g Butter
110g Caster sugar
2 Eggs
1 tsp vanilla extract
2 Tbsp Milk
Food Colouring
20g Cocoa Powder for red velvet
70g Cocoa Powder for Chocolate cake
Candy Melts
Cream
Sprinkles
Glace Cherry
200g Cream Cheese
80g Unsalted Butter
400g Icing sugar sifted
Whisk together with electric mixer for cream cheese frosting.
Please SUBSCRIBE for some more fun tutorials ; Baking, Crafts, Lifestyle & Travel Vlogs!
Check out my social media links below to join in with the conversation behind the scenes! Have some video ideas? Send them my way and if I choose yours I will give you a shout out on my channel!
♥♥♥ Subscribe: bit.ly/Sub2AoifeYT ♥♥♥
♥♥♥ Facebook: bit.ly/AoifeFacebook ♥♥♥
♥♥♥ Instagram: bit.ly/InstaAoife ♥♥♥
♥♥♥ Twitter: bit.ly/FollowAoifeTwitter ♥♥♥
♥♥♥ Snapchat: bit.ly/AoifeSnapchat ♥♥♥
Music from Epidemic Sound ()