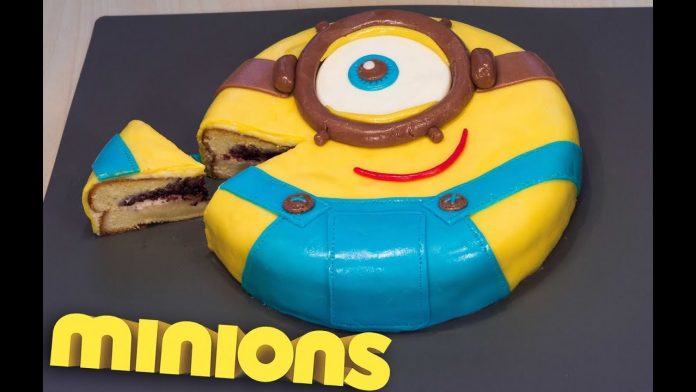 https://www.youtube.com/watch?v=bXjvTtDvnbw
If you a huge Minions movie fan, this sponge cake with blueberries filling is for you. This video shows step-by-step how to cook a Minion cake.
INGREDIENTS
Egg whites 4
Egg yolks 4
Flour 120g
Sugar 120g
Oil 30g
Milk 40g
Sour cream 250ml
Cream stabilizer 1 tsp
Blueberries jam to taste
For decoration use mastics with selective color.
Baking pan: 18cm.
Bake at 150°C (302°F) for 35-40 minutes.