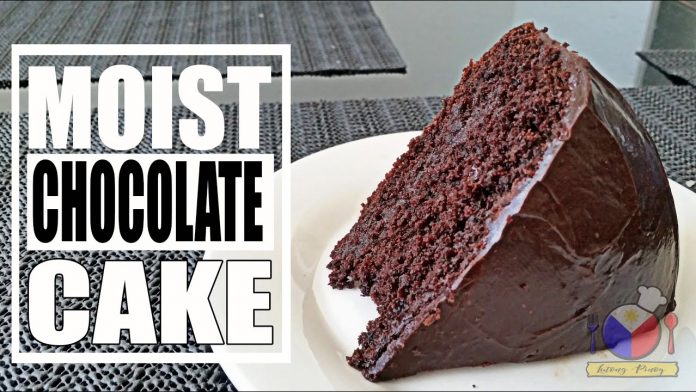 #HowToBakeChocolateCake #LutongPinoy
MOIST CHOCOLATE CAKE
This chocolate cake recipe is super easy to put together, moist and delicious!
Ingredients:
1 1/2 cups plain or cake flour
1/2 cups cocoa powder
1/2 tsp baking powder
1 tsp baking soda
1 egg
1 1/2 cups sugar
1 tsp salt
1 tsp instant coffee dissolved in 1 cup water
1/2 cup oil
1 tsp vinegar
1 tsp vanilla extract
Happy Cooking!
Food is LIFE and life is GOOD.
Spread LOVE by sharing good FOOD.
Please subscribe to my channel:
Don't Forget to LIKE and share this video.
Other Cooking Videos:
Mango Float Recipe
How To Make Peanut Butter Cookies
Burger Steak Recipe
Roasted Chicken Recipe
Nilagang Baka
Banana Bread
Facebook Page: