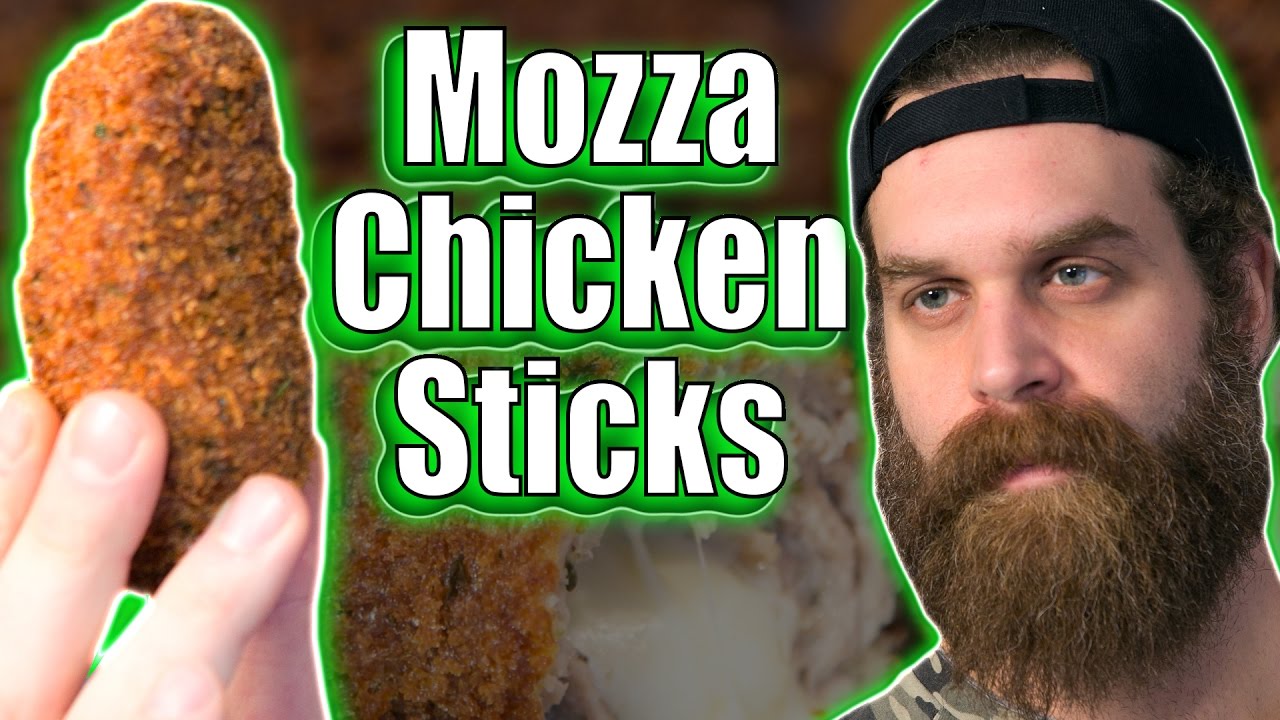 The Sauce Boss, himself, teaches you how to make a real tasty, nifty, cheesalicious treat in this week's episode of Handle It. Let Harley teach you how to make Mozza Chicken Sticks!
Ingredients
1 LB Ground Chicken
500g Brick of mozzarella cheese
3 Cups of bread crumbs
3 Cups of Panko bread crumbs
5 Eggs
3 Tbsp of Italian seasoning
1/4 Cup of Parmesan cheese
Vegetable oil for deep frying
1 Can of marinara sauce/ Alfredo sauce
Tools
1 Large pot
1 Pair of metal tongs/metal slotted spoon
3 Mixing bowls
1 Chef knife
1 Cutting board
Step 1
Mix ground chicken with 1 egg, Parmesan cheese, and Italian seasoning.
Step 2
Cut pieces of mozzarella cheese. Take a handful of ground chicken and form a rectangular patty. Place cheese in the center, and mold the ground chicken around it. Repeat this step for all the cheese and ground chicken, and then refrigerate for 10 to 15 minutes.
Step 3
In 3 Mixing Bowls prepare egg wash, breadcrumbs and Panko bread crumbs. Coat the chicken tender in bread crumbs, then dip egg wash, and cover in pan bread crumbs.
Step 4
Heat a large pot of oil to 335 degrees Fahrenheit, then deep fry chicken tenders for 5 to 7 minutes each -depending on size.
Step 5
Warm up dipping sauces and serve.
Check out Harley's Video Diaries –
We have a #YouTubeGaming Channel:
LIKE/FAVORITE and SHARE for new meals every week!
And order the COOKBOOK from any of these links:
Amazon: …
B&N: -…
BAM: …
iBooks: …
Need tools to cook with? Order the cooking arsenal:
Mozza Chicken Sticks – Handle It