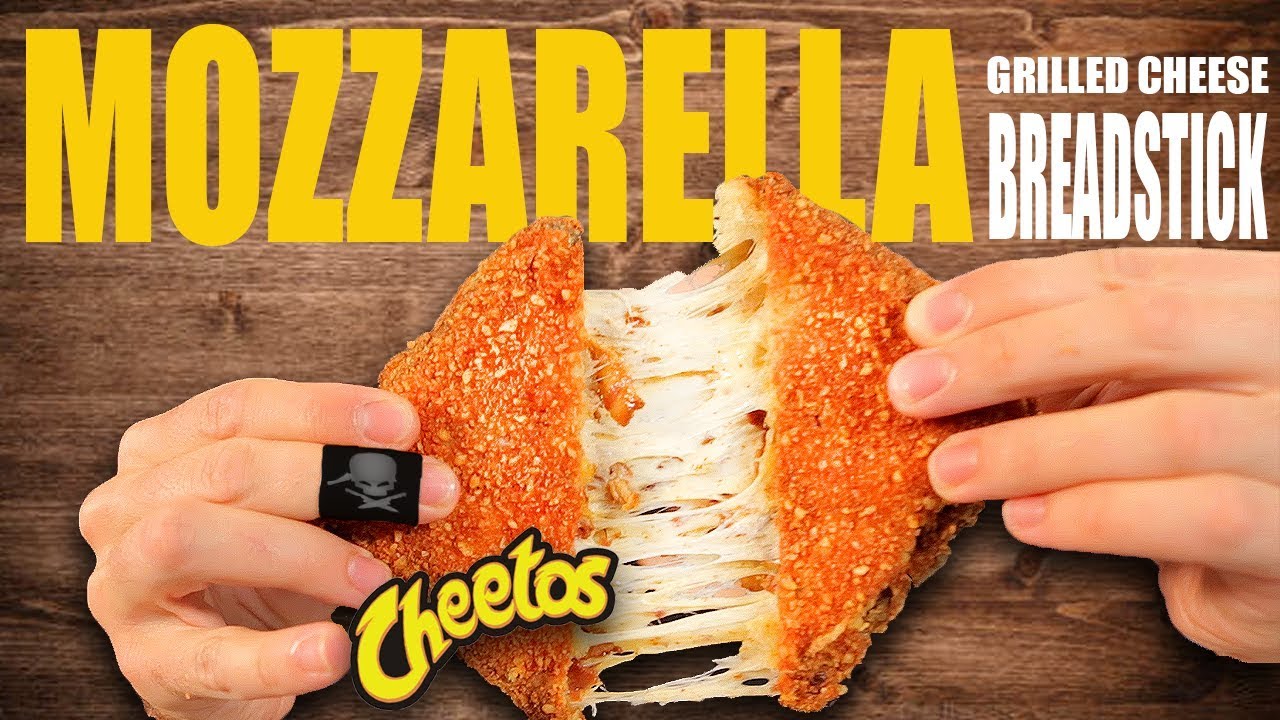 This week Ameer teaches you how to make Mozzarella Grilled Cheese Breadsticks! It's delicious!
Ingredients
1 Pack of bacon
6 Pieces of white bread
2 Cups of mozzarella
1 Cup of flour
1 Bag of flaming Cheetos
3 Eggs
Vegetable oil for deep fry
1 Cup Marinara sauce
3 Tbsp butter
Tools
1 Chef knife
1 Cutting board
1 Large pot
1 Frying pan
3 Plastic sandwich containers
3 Mixing bowls
Food processor
1 Wooden spoon
1 Spatula
1 Small sauce pan
Step 1
Cut bacon into bits and cook in a frying pan on medium heat for 10 to 15 minutes .
Step 2
In a small sauce pan melt 2 cups of mozzarella cheese. Once the cheese is melted add the cooked bacon bits and mix well until all comes together.
Step 3
Add the melted cheese to a small plastic sandwich container and form a cheese disc then refrigerate for 10 to 15 minutes until hardened.
Step 4
Use a food processor to blend Cheetos into a fine powder.
Step 5
Place cheese disc between two pieces of white bread and press down firmly sealing all the edges.
Step 6 breading process
Dip the sandwich in egg-wash then coat in flour and dip back in egg wash and cover in Cheetos dust.
Step 7
Heat oil to 375 degrees Fahrenheit and deep fry sandwich for 5 to 8 minutes let cool and serve with marinara sauce.
Check out Harley's Video Diaries –
We have a #YouTubeGaming Channel:
Follow the guys!
@harleyplays @princewallick @epicgrossguy @cooldan @itsmikesantos
LIKE/FAVORITE and SHARE for new meals every week!
PIzza Onion Rings – Epic Meal Time