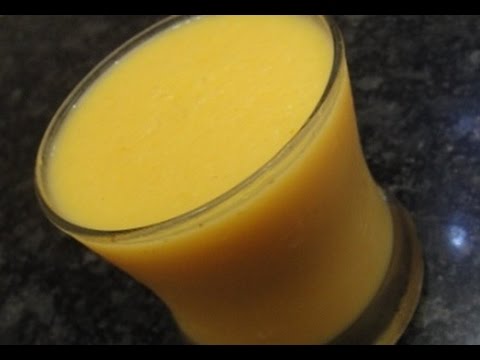 Muskmelon Carrot Milk Shake is a summer cool drink made use of Muskmelon and carrot with milk.
Ingredients:
Muskmelon (Pieces) – 1Cup
Cooked Carrot chopped – 1/4 cup
Sugar – 3 to 4 Tspn
Milk – 1 cup
Ice cubes
Steps:
Take 1 cup of Mukmelon washed and skin peeled off, in a mixer grinder and add the cooked chopped carrot. Then add 3 to 4 tspn of sugar. Add some milk (Boiled and refrigerated milk) and blend it smoothly. Then add ice cubes and remaining milk, blend it again.
Now the tasty and healthy Muskmelon carrot Milkshake is ready.
For more recipes:
ABC healthy juice :
Grapes Juice :
Ginger Mint Lemon juice :
Apple Milkshake :
Watermelon juice :
For more of recipes in Gowri Samayalarai :
Visit :
Subscribe : …
Follow:
Like :