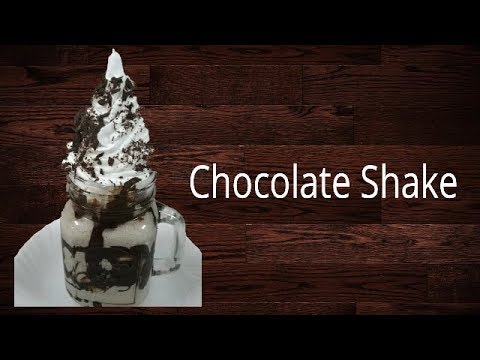 Lijjjat – The real Taste, Today tried, how to make chocolate Shake Recipe? A very simple and quick way to make chocolate Shake Recipe at home.
Share this video:
Subscribe our channel:
Twitter profile:
Google+:
Facebook page:
It's also called
1. Chocolate Shake
2. Chocolate Milkshake
3. Thick Shake
4. Chocolate smoothie
5. terrace kitchen
6. Oreo shake
7. Oreo milkshake/oreo smoothies
8. Oreo Ice cream shake
Please note down ingredients for Choclate Milkshake Recipe.
1. 2 big scoops – Vanilla Ice Cream
2. 4 Tbs – Sugar
3. 1 Cup – Milk
4. 2 tbs – Choclate Powder
5. Whipped Cream – As per requirement
6. Sliced chocolate
Gas Stove you may use: (affiliate)
Pan/non-stick pan you may use: (affiliate)
Thank you for watching 🙂 Please like our video & Subscribe our Channel 🙂