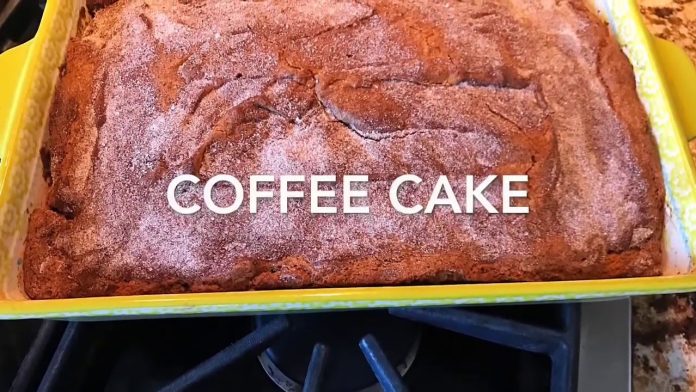 Hello everyone ~ this is my recipe for coffee cake, I hope you enjoy this video.
I used a 13 by 9 baking pan and non-stick baking spray, you can also use a stand mixer for this recipe.
Ingredients:
2 sticks softened butter
1 1/2 cups sugar
4 eggs~ room temperature
2 teaspoons pure vanilla
3 teaspoons baking powder
2 teaspoons baking soda
1/4 teaspoon grated nutmeg
A dash ground cardamom
3 cups all~purpose flour
1 cup sour cream
For cinnamon sugar ~3 teaspoons cinnamon, 1/2 cup sugar & a dash of ground nutmeg
Spread half of the batter into the pan then add half of cinnamon mixture, spread the remaining half of batter and sprinkle with cinnamon mixture.
Bake in a preheated oven at 350 degrees for 45 minutes on the lower rack then
15 minutes before it's done move it to the middle rack.
Cake is done when toothpick comes out clean.
Enjoy with your Coffee!
This smells so good while baking 😊
Thanks for watching!