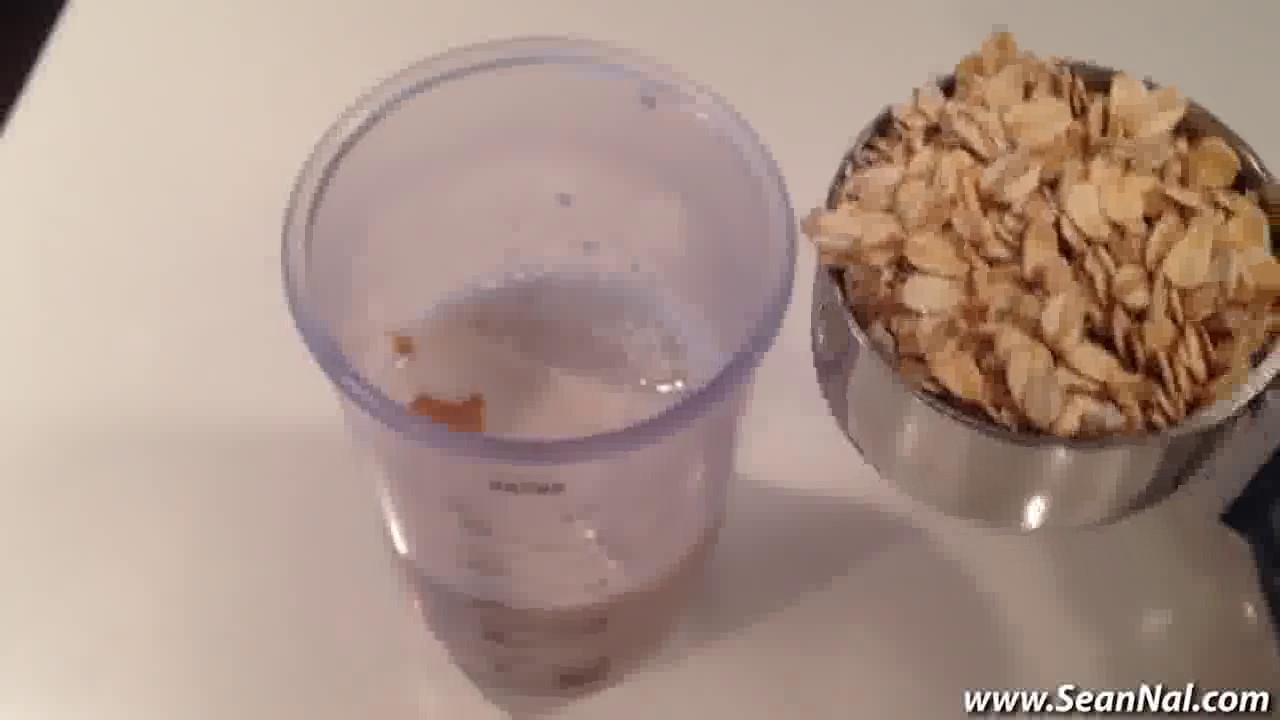 ► THE BODY TRANSFORMATION HERE –
My Favorite Whey Protein Shake Recipe
Although there are an endless number of different whey protein shake recipes out there, today I wanted to share with you the one combination I've always seemed to default back to over the years.
This protein smoothie recipe is nothing complicated, but I really enjoy it because it's easy to make, tastes great and is nutritionally balanced and macro-friendly.
I had this exact protein shake every morning for about 5 years straight, and here's how to make it:
1 scoop whey protein powder (30g)
1 cup unsweetened vanilla almond milk (240ml)
1 medium banana (120g)
1/2 cup oats (40g)
1 tbsp. natural peanut butter (15g)
Pinch of cinnamon
3 ice cubes + water to thin if necessary
You can use any flavor of protein powder here that you prefer, but I usually go with chocolate personally.
Also note that you can use regular milk in place of the almond milk if you'd like.
One other tip is that if the oatmeal doesn't blend up easily in the shake, you can "pre blend" it first on its own (it will turn into a fine powder) and then add it in after that.
Here's the nutritional breakdown for this whey protein shake recipe:
Calories: 522
Protein: 36g
Carbs: 61g
Fats: 15g
Give this whey recipe a try and let me know what you think. You can also play around with it depending on your calorie needs by increasing or decreasing some of the ingredient quantities.
P.S. If you found these tips helpful, make sure to get your personalized training, nutrition and supplement plans using my interactive video presentation below: