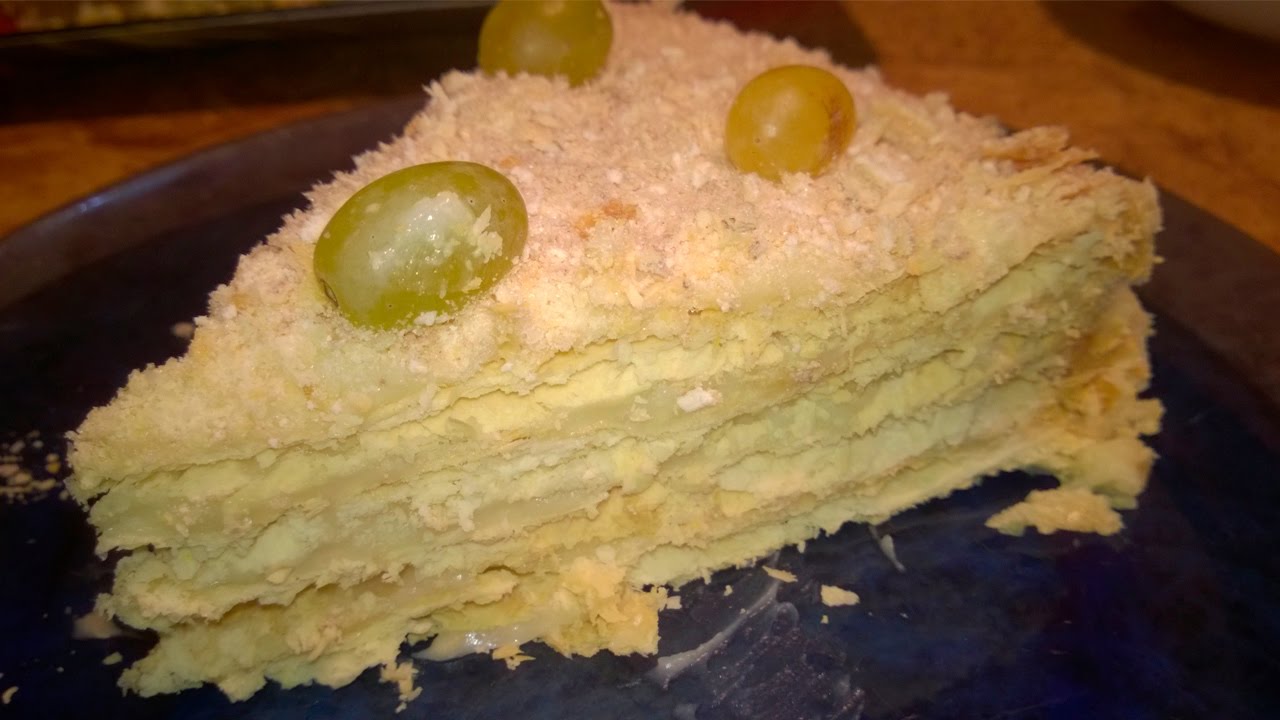 How to Make Russian Napoleon Cake without Baking (Napoleon Torte).
Ingredients:
Finished Product (ready shortcakes Napoleon) – 1 package.
Butter – 200 g.
Eggs – 2 pcs.
Sugar – 1.5 glass.
Milk – 1 cup.
Flour – 2 tbsp.
Recipe:
Eggs break, mix with sugar.
Pour the milk, add the flour, mix well.
Put weight on the fire, cook until thick.
Make sure the cream is not burnt.
Add the butter and whisk mixer.
The cream is ready, you can begin to promazyvaniyu cakes.
To use dusting cake Napoleon cakes, waffles, biscuits.
Decorate the cake with grapes.
Thanks for watching my video!
New recipes every day! Subscribe for free (Get notified when I release a new video) –
Thank you very much for your attention – Russian Recipes!