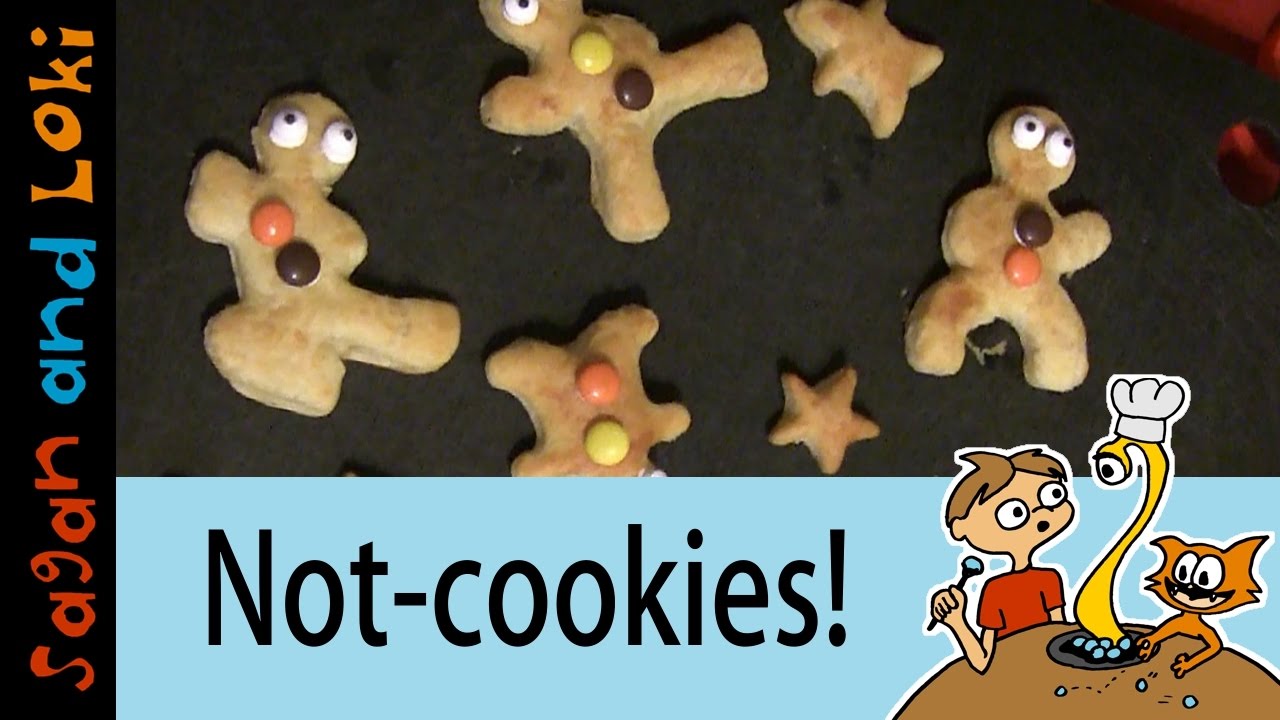 Sagan and Loki make cute, lower-sugar croissant-flavored cookies out of puff pastry sheets! #RECIPE BELOW!
*****SUBSCRIBE! *****
*********************
YOU WILL NEED:
• Thawed puff pastry
• Cookie cutters*
• Melted butter (optional)
• Frosting
• Edible decorations
* Use your favorites, but we found the metal ones were the easiest.
INSTRUCTIONS:
Preheat the oven to 350F/175C. Fit as many cookie cutters on the dough as you can, then press them down to cut the dough. Arrange them on your cookie sheet, brush with melted butter if you want, and bake 8-15 minutes, or until puffy and as golden-brown as you like.
RELATED PLAYLISTS:
• Top 10 Videos:
• DIY Videos:
• Food and Cooking:
• Weird Food:
ABOUT SAGAN AND LOKI:
Sagan and Loki make funny, geeky videos for energetic kids who color outside the lines. New 2-10 minute episodes keep you laughing and learning EVERY WEEKEND when you subscribe! Let's be friends! 😀
SUBSCRIBE:
REPLIES AND SUBSCRIPTIONS:
We try to do it every other day 6-8AM Eastern US/ 10-12 GMT, but Life Happens. Once a month we may unplug for a week.
COMMENTS FOR COMMENTS:
Within 48 hours (hopefully!) when Sagan finishes school. (Otherwise, Loki will do it.)
FASTER REPLIES FROM THE MOM: Use Twitter!
TELL US WHAT TO DO:
GET EARLY VIDEOS:
READ SAGAN'S FUNNY BOOK:
READ LOKI'S TOUCHING BOOK:
FACEBOOK:
TWITTER:
INSTAGRAM:
PINTEREST:
TEES!
TRANSCRIPT: Coming soon!
Hey, guys! It's Loki! Don't forget to like and share! And subscribe to laugh and learn every weekend with geeky DIY, What's That Song About? and Sagan Eats Alien Food! Let's be friends!
THIS VIDEO IS ABOUT: How to make low sugar cookie-like treats with puff pastry sheets.