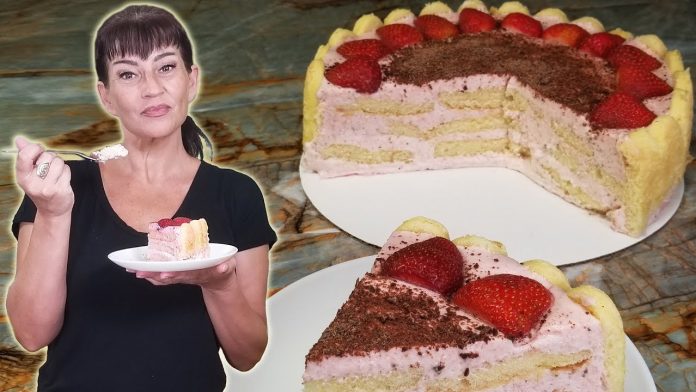 Make this extremely easy, delicious, no-bake strawberry summer cake with yummy, soft lady fingers. Very light and moist, everyone will love it. Enjoy!
Ingredients:
1 envelop gelatin (0.25 oz)
½ to 1 cup of water (for the gelatin)
3 packs of soft lady fingers
1 lb strawberries (16 oz)
2 and 1/4 cups heavy cream (500 ml)
1/2 cup of sugar (75 g)
2/3 cup powdered sugar (75 g)
Decorate to taste.
Subscribe to my channel:
Follow me on Instagram:
Follow me on Pinterest:
Follow me on Tumblr:
Spring form Pan Set,3 Piece 7″ 9″ 11″ Leakproof Round Cake Pan Set – $17.95 –
Glass Mixing Bowl Set – $12.99 –
Multi-color silicone whisks – $10.95 –
Silicone Spatula Set – 6 Piece – $13.99 –
Electric Hand Mixer – $24.99 –