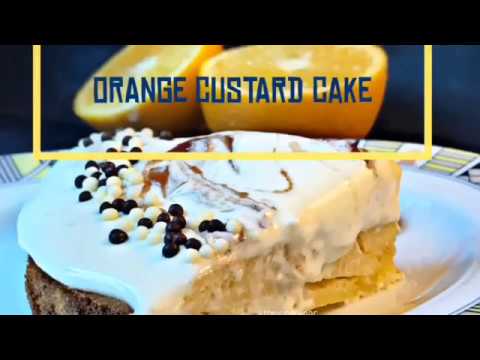 A magic Custard Cake with a tangy twist frosted with white chocolate and sprinkles.
I was truly amazed when I came across recipes that said "a magic custard cake " With much anticipation I decided to give a chance .
Here it is ,A delicious melt-in-a mouth 3 layered cake ,an orange flavored custard-like center ,a mild golden crust on top with a dense gooey layer at bottom-perfect treat for any baker.
All ingredients are listed in the video.A little more milk adds a wobbly bite to the cake .
If you like my recipe ,please do give a thumbs up and subscribe to my channel for more interesting videos.
Like my Facebook page :
www.facebook.com/theicingsugar
Visit my blog : www.theicingsugars.com
For any business enquiries drop an email to :theicingsugar@gmail.com
Live your passion 😊 Thanks for stopping by my channel 😊Stay happy n blessed !