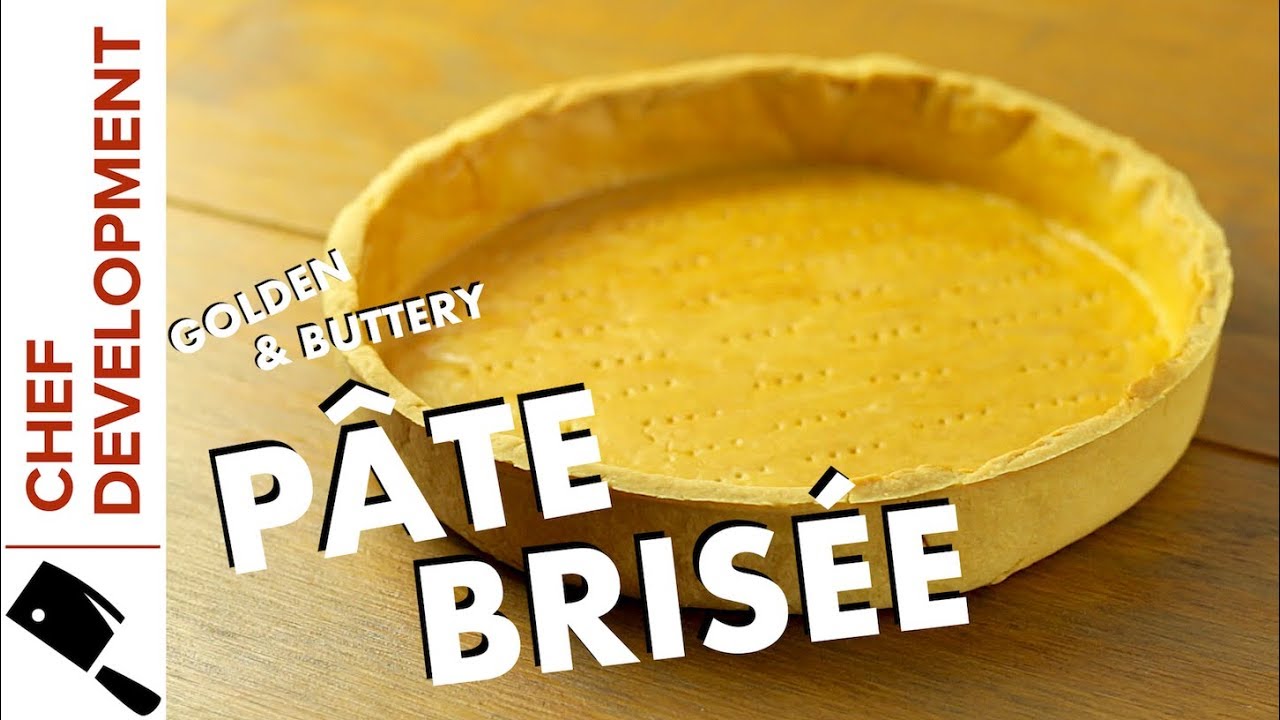 Pâte Brisée is a classic French pastry which is so versatile it is ideal for both sweet and savoury tarts, pies, and quiches. It is basically your new number-one-go-to-pastry for all your pastry case and pie crust needs.
Find the full recipe here;
Making pastry is a little like chemistry, you have to follow the recipe precisely, from start to finish, using exact measurements for consistent and successful results everytime.
Due to the high fat content in this pastry we like to make it in a machine, to keep our hot hands away from the pastry and the butter as cold as possible. But if your a stickler for classic techniques, you'll be please to hear that you can still make this pastry by hand, you are just going to have to be a little careful.
To see how to successfully use this technique, step by step, check out our handmade Pâte Sucrée recipe here;
and then come back and apply it to this recipe.
As with all pastries, there are a few rules you will want to follow to ensure perfect pastry success. Check out our "Ultimate Pastry Proficiency Guide" here; to make yourself a master!
Check out our website for the full recipe and other techniques:
If you enjoyed this video, hit that *like button* and if you want to see more, you can *subscribe* down below or head on over to our channel
We really appreciate all your support.
For more videos, recipes, tips and techniques head on over to our website www.Chef-Development.com
We'll see you next time!
—————————————————————————————–
If you want to learn how to cook, we want to show you!
Find more recipes at our website;
Find us on;
Facebook –
Twitter –
Instagram –
Music from Jukedeck – create your own at
——————————————————————————————————-
SUPPORT OUR CHANNEL;
If you like our videos and want to see more, you can support our channel by subscribing, liking our videos and sharing our content with all your friends.
If you would like any to buy any of the equipment you see in this video consider purchasing it through our Amazon Affiliate links below.
It won't cost you a penny extra but we will get a small percentage of the sale and every little helps our channel. We will only ever link to equipment we actually use in the kitchen ourselves. Thanks so much, we'll see you soon!
Kitchen Aid Standing Mixer |
Scales |
Wooden Board |
Rolling Pin |
Pastry Tin |
Baking Beans |
——————————————————————————————————-
Pâte Brisée | Pâte Brisée Recipe | Shortcrust Pastry | Shortcrust Pastry Recipe | Pate Brisee | Pate Brisee Recipe | Rich Shortcrust Pastry | Rich Shortcrust | Shortcrust | Brisée | Brisee | Shortcrust Pastry (Food) | Pie (Type Of Dish) | Tart (Type Of Dish) | Pâte Brisée Recette | Recette | Pastry (Food) | Pastries (Food) | How To Make Shortcrust Pastry | Food (TV Genre)