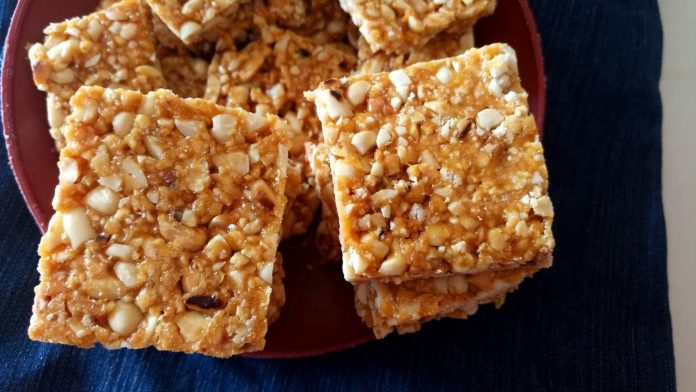 Peanut Brittle Recipe: How to Make Peanut Brittle/Peanut Candy (Nkate Cake)
Peanut brittle recipe is a simple crunchy snack made with caramelized sugar and peanuts; it very easy to make this at home and it can be enjoyed during movie time or study time.
This homemade peanut brittle is very simple to do it yourself with just three common ingredients (peanuts, sugar and oil/water), however, you can decide to add a little flavor (cinnamon or vanilla) to it if you like it flavorful.
Apart from using peanuts, other things like sesame,almonds and cashew nuts can be used as well. other names for peanut brittle are: peanut candy, chikki, peanut brittle chikki, and nkati etc.
Peanut brittle Ingredients
• 1 ½ cup of roasted or raw peanuts
• 1 cup of sugar
• ¾ cup of water (olive oil)
• 1 teaspoon of vanilla (optional)
Here is a simple peanut brittle video for you, watch to the end it is really easy and tasty.
SUBSCRIBE to my CHANNEL (Onyx Food Hill): youtube.com/onyxfoodhill.