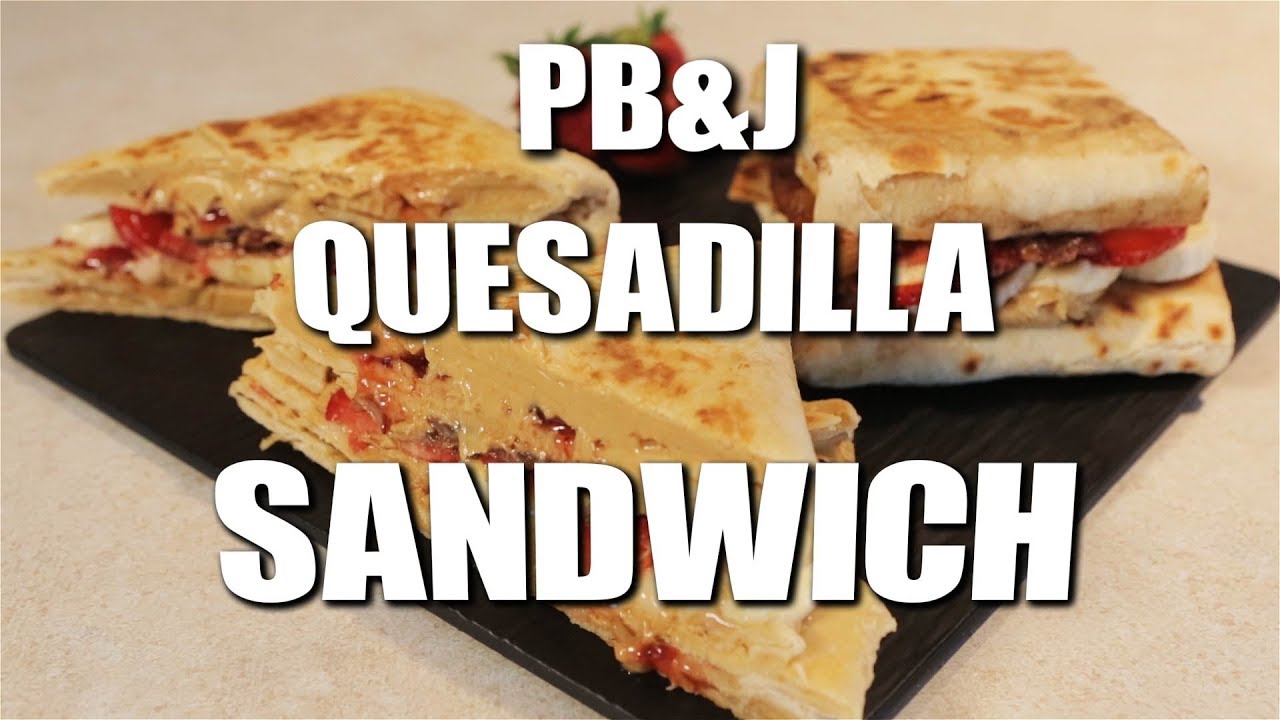 Come Let Adam AKA Gross Guy teach you how to make a Peanut Butter and Jelly Quesadilla! For all you PB+J lovers!
Ingredients
Tortilla
5 Tbsp peanut butter
4 Cups of flour
1 Tbsp baking powder
1 1/2 Cups of water
1 Tbsp of sugar
1 Pack of bacon
1 Cup brown sugar
2 Tbsp cinnamon
2 Bananas
1 Package of strawberries
1 Cup of peanut butter
1 Cup of strawberry jam
1/2 Cup of butter for frying
Tools
1 Chef knife
1 Cutting board
2 Frying pans
2 Mixing bowls
1 Rolling pin
1 Wooden spoon
1 Spatula
Step 1
Lay a tray of bacon then mix together 2 Cups of brown sugar and 1 Tbsp cinnamon and begin to coat bacon with brown sugar. Bake in the oven at 375 degrees Fahrenheit for 20 to 25 minutes then remove from grease and refrigerate.
Step 2
In a mixing bowl add 4 cups of flour, 1 Tbsp of baking powder, 1 Tbsp of sugar, 5 Tbsp of peanut butter and 1 1/2 Cups of water then mix together until a dough forms.
Step 3
Flour a surface and tear off a small piece of dough and begin to roll out the dough into a 12 inch tortilla almost paper thin.
Step 4
Heat up a frying pan on medium heat and cook tortillas for 2 minutes each side. Chef tip* when the dough begins to bubble flip the tortilla.
Step 5
Once the tortillas are cooked add peanut butter and jelly to the center and fold in to a square pocket. Heat up a pan with butter and fry the tortilla pockets. Once fried let cool for 15 to 20 minutes.
Step 6 build
Add peanut butter to one of the tortilla pockets and layer with chopped bananas, strawberries, candy bacon and top with another tortilla pocket.
Check out Harley's Video Diaries –
We have a #YouTubeGaming Channel:
Follow the guys!
@harleyplays @princewallick @lemme_kno @epicgrossguy @cooldan @itsmikesantos
LIKE/FAVORITE and SHARE for new meals every week!
10,000 Caloria Cupcake – Epic Meal Time