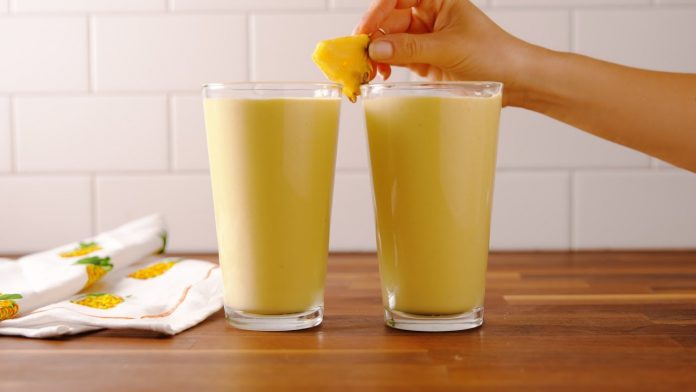 Get the full recipe from Delish:
INGREDIENTS
1 can coconut milk
1 banana
2/3 c. frozen pineapple
1/3 c. Frozen Mango
1 scoop Protein powder
Pineapple wedge, for garnish
DIRECTIONS
1. Combine coconut milk, banana, pineapple, mango and protein powder in a blender and blend on high until smooth.
2. Garnish with a wedge of pineapple and serve.
SUBSCRIBE to delish:
FOLLOW for more #DELISH!
Facebook:
Twitter:
Instagram:
Pinterest:
Google+: