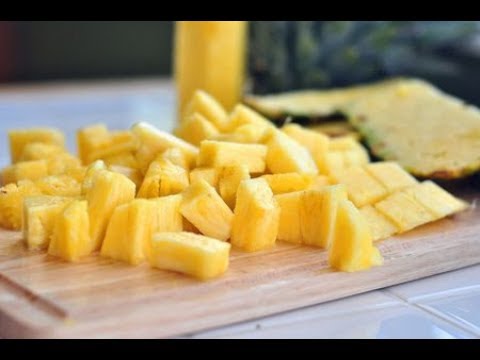 Hey Guys, Here my Healthy Pineapple Smoothie Recipe. It's really delicious and eating pineapple is good for your body both inside and out — eating a few slices of fresh pineapple a day can defend your body from harmful disease, help your digestion, increase your energy intake and boost your metabolism. It also helps to nourish your hair, skin, nails and teeth and keep you generally healthy – plus it tastes great. Drinking fruit smoothies can be a good way to get in lots of daily fruit servings and maintain your health so please give it a try and Stay Healthy. Healthy, kid approved Creamy milkshake with a full serving of fruits and veggies 🙂
Ingredients
1 Moroccan Ice cream
2 cups frozen pineapple
¼ cup almond milk
Instructions
Blend milk, pineapple and Moroccan Ice cream until smooth.
Add frozen pineapple and blend until smooth.
Serves 2 – 3 people.
Delicious Apple Milk shake
Restaurant Style Vegetable Pulao
Segedalu/Naram khadu/chegodilu